Why Do We Love These 5 Fresh and Awesome jQuery Plugins?
We – You and Us, always love everything is fresh and useful design stuff especially plugins for jQuery. We – AEXT.NET, love to provide new fresh and useful jQuery plugins for our readers. This entry is in jQuery Plugins series that our visitors love very much. Enjoy the post of 5 fresh and awesome jQuery plugins, then you will find out why we love them by their cool features.
jAni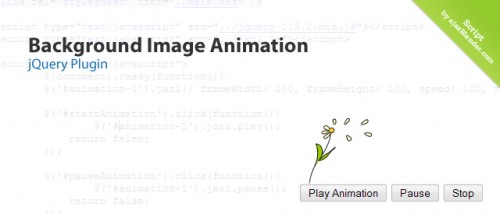 jAni is a simple plugin for jQuery which allows you animate background images. The jAni loads a long vertical image and changes its background position with the speed you setup, giving you more control of the animation.
Basic Usage:
<script 

type

=

"text/javascript"

>


$(document).

ready

(

function

(){
    $(

'#animation-1'

).

jani

({
        frameWidth: 

100

,
        frameHeight: 

100

,
        speed: 

100

,
        totalFrames: 

19


    });
    $(

'#animation-1'

).jani.

play

();
});


</script>
Gritter

Gritter is a good jQuery Growl look-a-like plugin that looks the exact same as the one for Mac OS. Think of it as calling the alert() function in JavaScript, only it's not a modal, it's subtle and it doesn't look like dog shit.
Basic Usage:
<script 

type

=

"text/javascript"

>


$(document).

ready

(

function

(){
    $.gritter.

add

({
        

// (string | mandatory) the heading of the notification 

        title: 

'This is a notice!'

,
        

// (string | mandatory) the text inside the notification 

        text: 

'This will fade out after a certain amount of time.'


    });
});


</script>
Captify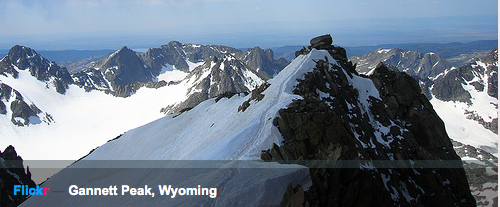 Captify is a plugin for jQuery to display simple, pretty image captions that appear on rollover. That would be an awesome caption jQuery plugin for images: easy to use, small/simple, and completely ready for use in production environments. Also, it's only 2.3kb!
Basic Usage:
<script 

type

=

"text/javascript"

>


$(document).

ready

(

function

(){
    $(

function

(){
      $(

'img.captify'

).

captify

({
        

// all of these options are... optional 

        

// --- 

        

// speed of the mouseover effect 

        speedOver: 

'fast'

,
        

// speed of the mouseout effect 

        speedOut: 

'normal'

,
        

// how long to delay the hiding of the caption after mouseout (ms) 

        hideDelay: 

500

,
        

// 'fade', 'slide', 'always-on' 

        animation: 

'slide'

,     
        

// text/html to be placed at the beginning of every caption 

        prefix: 

''

,     
        

// opacity of the caption on mouse over 

        opacity: 

'0.7'

,                 
        

// the name of the CSS class to apply to the caption box 

        className: 

'caption-bottom'

,    
        

// position of the caption (top or bottom) 

        position: 

'bottom'

,
        

// caption span % of the image 

        spanWidth: 

'100%'


      });
    });
});


</script>
StickyNote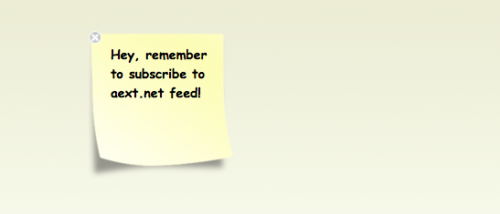 It's not really awesome plugin, but it's a good idea for jQuery plugin. StickyNote help you create a note in your webpage that help you to remind something to yourself. The sticky note can be dragged, dropped into any part of the page, and it can be easy to post a note.
Basic Usage:
<script 

type

=

"text/javascript"

>


$(document).

ready

(

function

(){
  $(

function

() {
    

var

 img = 

new

 

Image

();
    $(img).

attr

(

'src'

,

'http://yourdomain/images/stickynote-large.png'

);
    $(img).

load

(

function

() {
        $(

"#content"

).

stickynote

({
            size             : 

'large'

,
            text             : 

'Don't forget to buy beans!'

,
            containment      : 

'content'

,
            event            : 

'dblclick'


        });
    });     
  });
});  


</script>
FormHighlighter

FormHighlighter is a simple jQuery Plugin, used to scan through your webpage and automaticly attach focus,blur and keydown effect on your form fields. You can scan throught your webpage by: full scan, specific scan, specific scan with color definition, or specific scan with CSS class by using its options.
Basic Usage:
<script 

type

=

"text/javascript"

>


$(document).

ready

(

function

(){
    $(document).

formHighlighter

();
});  


</script>
---
Related Articles