Whitedeo Free WordPress Theme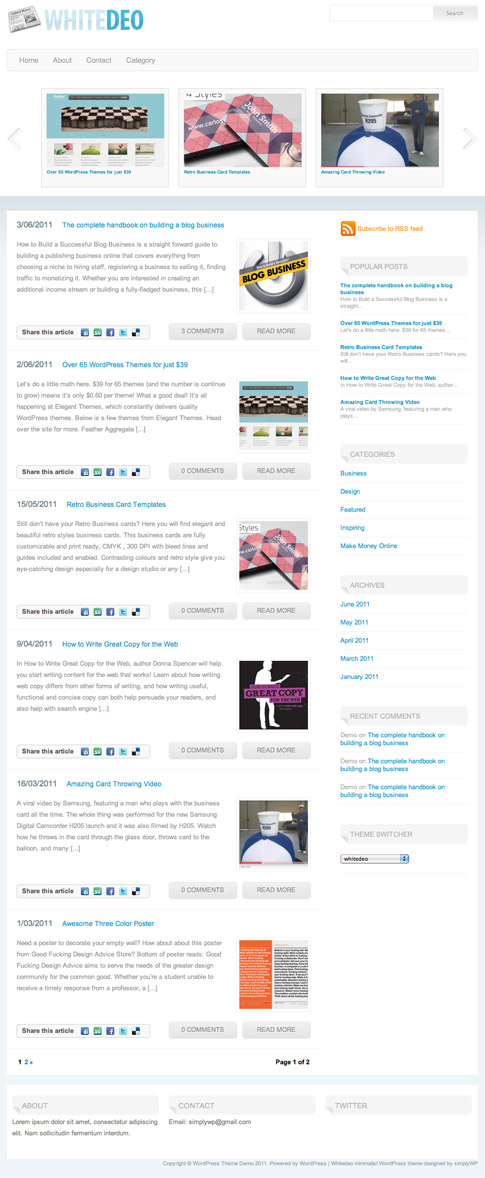 Whitedeo is a free, minimalist theme design with a blue, grey, and white color scheme. The featured post of Whitedeo free WordPress theme is separated clearly from the content area, with a right sidebar and three column widget footer. Whitedeo is a well-built and powerful theme with options for you to easily edit its functionality. Check out Whitedeo at the end of the post!
Whitedeo Theme Features
Auto excerpt posts
RSS button
Built-in page navigation
Gravatar & threaded comment ready
Whitedeo Theme Showcase
Come back and check out the showcase as we find more sites from around the web using Whitedeo.
Whitedeo: FREE | Demo & Download
Note: Many of the articles on this site include affiliate links that may earn us a commission if you decide to buy the recommended product.
Related Articles