White Label Premium WordPress Theme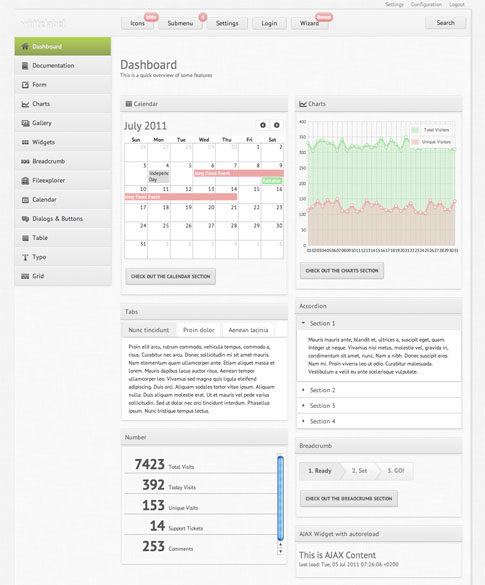 White Label premium WordPress theme is a full-featured, skinable content management system that comes completely rounded out with custom plugins, widgets, forms, validation, charts, galleries, and much more! If you're looking to get your business organized and have your employees on the same page, White Label premium theme is the perfect way to accomplish that task. One of the beautiful things about White Label is how it resizes to fit the size of the screen that is viewing it — which means no need for a mobile site! White Label will size itself accordingly and reflow the page to best suit the device that is viewing it. You can give White Label premium WordPress theme a test run at the end of this post!
White Label Theme Features
10 custom plugins
10 extending plugins
2 pre-made skins
960 grid system
300+ icons
15 example HTML files
15 documentation HTML files
iPad / iPhone friendly
Login field
Well documented
Forms
Charts
Widgets
Validation
Multiple file uploads
Password fields
Number fields
Time fields
Date picker
Color picker
Sliders
Breadcrumb navigation
File explorer
WYSIWYG editor
Calendar
Gallery
Dialogs and buttons
Custom alerts
White Label Theme Showcase
Come back and check out the showcase as we find more sites from around the web using White Label.
White Label: $25 | Demo & Download
---
Related Articles