What Makes A Good Facebook Ad?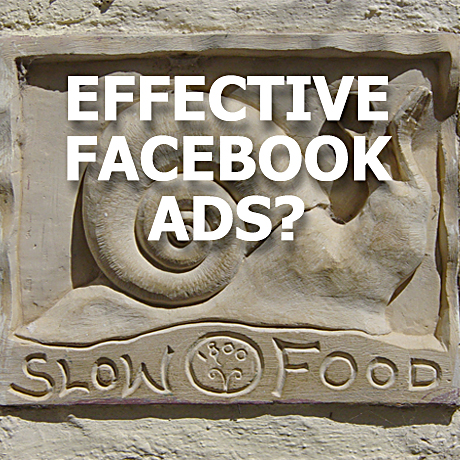 Creating an ad on Facebook is easy with its built in Ad Create tool. The ad create tool is designed to help you meet your most important business goals and includes a powerful set of targeting options so you reach just the right people for your business.
If you are advertising a Page, app, or event, the goals you choose (get more page likes, promote posts, increase app users and engagement, increase event attendance, advertise a website off of Facebook) is used to automatically select the right combination of ads to help you reach your objective.
Types of Facebook Ads
Facebook Ads (Voice of Business) – These ads are paid messages from businesses, written in their voice. They can include social information about friends.
Sponsored Stories (Voice of friend) – Sponsored Stories are messages from friends about ways they've engaged with a business. Businesses can pay to promote these stories so there's a better chance people see them.
These Facebook ads and sponsored stories appear in specific places on Facebook, called placements: desktop News Feed, mobile News Feed and the right column of Facebook.
What makes a great Facebook ad?
Headlines are great. Copy is important. But what really makes users notice a Facebook ad is the image used. Image is key. A picture indeed can paint a thousand words, or better yet, add a thousand and more likes and followers. Using a great image that will resonate with your target audience makes for a great Facebook ad.
What is a good ad image?
Below are some types of images that are not necessarily directly related to your ad but they do grab attention and draw the reader's eye?
Weird images
Contrast colors vs Facebook's blue color scheme
Evocative images
Clickable buttons
Numbers, funky characters, and punctuations
Ad Creation Tips
The title or headline should have a question mark, numbers, or funky characters.
Image needs to tell the story and be able to grab attention
The body text or copy should make one big promise. Tweak it to include relevant keywords.
That promise should be delivered on the landing page.
Use proper capitalization
Use correct spelling, grammar, no incomplete thoughts and no slang.
Tip: Make sure to test your ads regularly and rotate ad images especially when your click thru rate dips to prevent "banner blindness" or "ad fatigue".
Note: Many of the articles on this site include affiliate links that may earn us a commission if you decide to buy the recommended product.
Related Articles