What Is A WordPress Theme Club?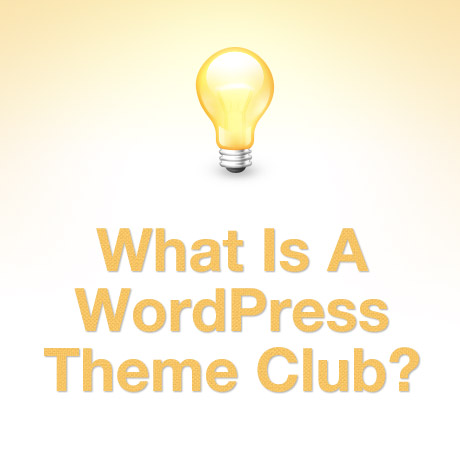 People go to the grocery to buy tissue paper. They go to an electronics store to shop for their gadgets. They go to the hardware to get their power tools. They go to specialty shops for specific items not available elsewhere. Some go to superstores that offer club memberships so they can get things cheaper especially if they buy in bulk. In short, there will always be a store somewhere for every imaginable thing you want to buy.
Same thing is true for people who are looking for ways to "decorate" their websites. They go to template shops or theme shops to get their theme "fix". For WordPress professionals, they join WordPress Theme Clubs to buy in"bulk" and take advantage of other benefits like 24/7 support that go with the membership package.
What's the difference between a Theme Package and Club Membership? Why would you want to be a club member anyway? Who is it for? Do you need it? What benefits do you get by being a member? What are the types of payment schemes?
If you are a single site owner and your website needs can be met by an existing WordPress theme then a Theme Package is probably all you need. Theme packages give you access to the specific theme you purchased, the updates, documentation, tutorials, and the theme Support Forum – everything you need to get your site up and running.
If you are WordPress professional or an emerging web designer or author and you are in the business of providing web services then a WordPress theme Club subscription is for you. You could be a web designer who would rather customize sites for your clients using pre-made templates instead of building websites from the ground up. These theme clubs have hundreds of resources and beautiful pre-made feature-packed themes ready for your tweaking. No need to reinvent the wheel. These clubs also work well for web authors who enjoy designing and creating websites from scratch or using a specific framework and who just need a storefront to sell their creations.
Not a professional or web author? No problem. If you are a multi-site owner and you like to tinker with the look of your sites on your own, you can join any of these WordPress theme clubs and gain access to a lot of beautifully made themes that are ready to install straight out of the box.
Here are some of the things to think about before joining any WordPress theme club:
Theme Plans
Standard – single theme usage
Developer – unlimited or multiple theme usage
Pricing Types of payment schemes vary per club. Below are some of the types of schemes
One-time start up fees
One-time start up fees + monthly renewal
One-time start up fees + annual renewal
One-time start up fees + no recurring fees
Affordability
Average cost per theme is minimal compared with subscription price. Some WordPress Theme Clubs have packages that have no recurring fees
Theme library
Access to their library of themes – past, present and future
New themes released regularly
Theme Framework
Support
Access to Support Forums
Documentation and tutorials
Access to WP experts
Lifetime support for some even after membership is canceled
Updates
Regular theme updates
Compatibility with latest WordPress versions
May or May Not Include Photoshop Files
Professional quality Clean code and beautiful design
Joining theme clubs gives you access to resources to help you do your work faster and more efficiently. It helps you save time, money and effort while delivering professional, high quality work at the same time.
Note: Many of the articles on this site include affiliate links that may earn us a commission if you decide to buy the recommended product.
Related Articles