What Else Do You Need To Know About Media Buying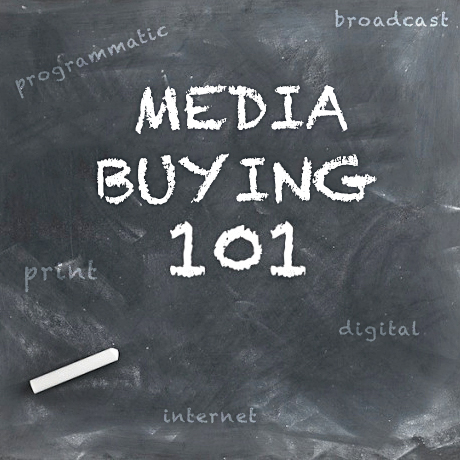 Media
Media, the plural of medium, is a generic term. In terms of advertising, media refers to all forms of communications media (broadcasting or narrowcasting) that includes television, radio, magazines, billboards, mobile phones, handheld devices, newspapers, direct mail, and the Internet.
Media are the messengers. They deliver creative messages to target audiences. Media are the channels of communication by which advertisers deliver marketing messages to target audiences of prospective customers. (source: Media Planning and Buying in the 21st Century, Mr. Ronald D. Geskey,Sr.)
Media Buyers
Media Buyers are the individuals responsible for negotiating and purchasing time and advertising space for the purpose of advertising. When planning what to buy, they must evaluate factors based on but not limited to station formats, pricing rates, demographics, geographic, and psychographics relating to the advertiser's particular product or service objectives. The Media Buyer needs to optimize what is bought and that is dependent on budget, type of medium (radio, internet, TV, print), quality of the medium (target audience, time of day for broadcast, etc.), and how much time and space is wanted.
Media Buying
Media buying involves planning and purchasing space or time for advertising on outlets as diverse as billboards, radio, websites, mobile phones, and newspapers. On a website, the price would be determined by factors such as where the ad will be placed on the page, how many pages of the website the ad will appear on, how large the ad will be, how many days the ad will run for, how much traffic the website receives and the website's user demographics. The more exposure the advertiser is expected to receive, the more expensive the media buy will usually be.
According to Chris Cole, President of Internet ROI,
When someone talks about Media Buying, they are usually referring to buying banner ads on one or more websites. The main difference between Media Buying and other forms of paid media (like search or email), is that it allows you to attract visitors who had no intention of visiting a site like yours before seeing your ad. With search, the user shows clear intent by searching for "plumbers," but with display, you're showing your ad to people who are just checking their email, for instance.
Media Classifications
Media is currently classified into 2 categories: Traditional Media and Digital Media. Traditional Media primarily refers to print and analog broadcast models such as television, newspapers, consumer and trade publications, outdoor sites, direct mail, movie and music studios, and books. Digital Media or sometimes referred to as new media include websites, internet search engines, social networks, podcasts, mobile handheld devices, blogs, social media, among others. Under Digital Media, you have two basic types of media buys: Direct buy (direct purchase from the the website owner) or Network/Agency buy (buying ad space through a third party, network, or agency like Google Adwords Content Network, BuySellAds, etc.)
Here are a few interesting things to think about when it comes to understanding media.
According to Ronald Geskey, Sr.
The practice of classifying media as traditional or new should be banished. The lines between them have blurred as media types converge. Television now offers a choice of three screens to watch–TV, PC, and handheld. In this reality, should television be classified as traditional or new medium? Are magazines, which can be read in print editions, e-books, or online, old media or new media?
Another interesting perspective is shared by University of Pennsylvania professor, Joseph Turow, in his book The Daily You,
Few individuals outside advertising know about the power of the new media- buying system: its capacity to determine not only what media firms do but how we see ourselves and others. They don't know that that system is working to attach marketing labels to us based on the clicks we make, the conversations we have, and the friendships we enjoy on websites, mobile devices, iPads, supermarket carts, and even television sets.
In the preface of Geskey's book, he reminds us of the doctrines of Caveat Emptor (Let the buyer beware.) and Caveat Vendor (Let the seller beware.) that sum up the nature of the whole media buying and selling process. These principles should be the constant rudders that guide both buyers and sellers as the advertising landscape continues to grow and evolve. Caveat!
Note: Many of the articles on this site include affiliate links that may earn us a commission if you decide to buy the recommended product.
Related Articles