What A Hero: Findicons.com Feeds Your Icons Hungry
The web designers nowadays need more places to download free resources. Icons are the hotest resources for web designers because they can use icons to spice up their designs, seriously. There are plenty of websites sharing icons for free download. However, people need more trust sites that organize icons in neat collections so we can browse easier and enjoy downloading them in one place. Findicons.com is the one you should known.
This is not a commercial review! This is an review article in
What A Hero
category we created recently. What's the deal with this section? We surf the web and we catch some servies (they should be free) that are really helpful for web designers and developers. We'll give it a try and publish a review about it. So, if you think you are a hero, shoot us an email anytime at
magazine at aext.net
. We love to share the awesomenesses.
Largest icon collection

Hey buddies, the truth with some icons gallery we got out there is the number of icons are visible to us. They are providing us a huge number as they said, but what we are getting is not that much. Findicons has 300,000+ icons in 2,100+ packs. The number is true, accurate and this number are totally visible to visitors. It's still counting! WOW!
Complete search filter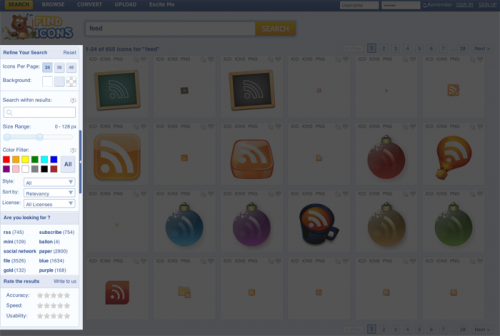 Findicons is the first icons web search based with a complete search filter. It supports filter by size range, color filter, style filter, license filter, sorting tool, etc. What doesn't that mean? Now, you are not longer lacked on the search results that you weren't expecting.
Uniquely designed My Favourites/User Sets feature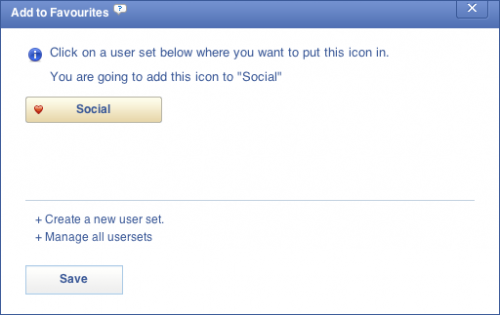 You can create your own account on Findicons, so you can organize your favorite icons in sets. The My Favourites/User Sets feature allows users put their frequently used icons in it and you can save it for further needed without wasting time to search again.
More output formats and a built-in converter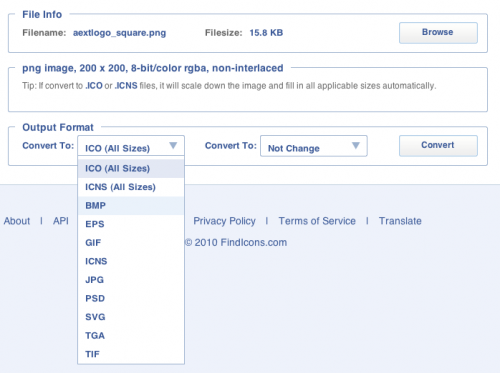 This is the most interesting feature that I love FindIcons much. Findicon provides you multi formats to download in different resolutions. It also has a built-in converter which convert icons between 11 formats. WOW, now we have another awesome online icon converter.
As you will see, this website is extremely fast, so it's truly a helpful application as download and go. Furthermore, Findicons has a nice layout that all web pages were arranged in systematical. In the other words, it's neat!
What are you waiting for? Why just go there Findicons.com and take a look. There are a bunch of features that not mentioned here thought. Don't forget to bookmark this website for further icons needed. It's worth for trying! – I love their mascot!!!
---
Related Articles