Web Design Competitions You Need to Join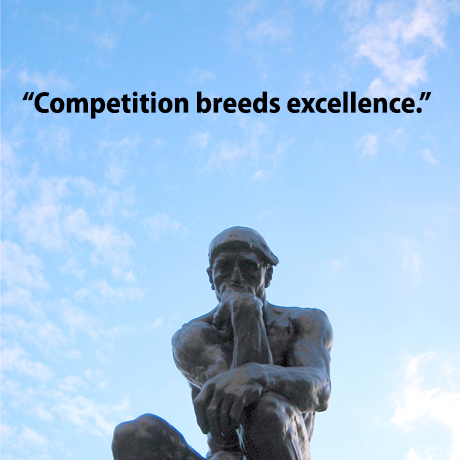 Competitions offer many tangible and intangible benefits if you are brave enough to enter them. The competitive arena gives you the opportunity to benchmark your skills set versus others and from there, develop an improvement path towards achieving excellence and mastery in your selected field. Joining competitions can be healthy and push you to try to go beyond what you normally can do.
Competitive activities can be powerful tools for boosting confidence, developing high-level technical competence and encouraging self-reliance. – World Skills UK.org
In the web design industry, there are numerous competitions that are worth participating in. It is worth mentioning though that, although winning is an important goal in any competition, there are also so many intangible benefits that can be had by simply participating in the competition process itself. These include personal benefits like discipline, perseverance, pushing creative boundaries, etc., and even professional benefits such as networking, recognition from peers, exposure, etc.
Having said all that, here are some of the noteworthy competitions in the web design industry that you need to try to participate in at least once in your lifetime.
AIGA is a global community of design advocates and practitioners. AIGA advances design as a professional craft, strategic advantage and vital cultural force. As the largest community of design advocates, they bring together practitioners, enthusiasts and patrons to amplify the voice of design and create the vision for a collective future. They define global standards and ethical practices, guide design education, inspire designers and the public, enhance professional development, and make powerful tools and resources accessible to all. AIGA's design competitions celebrate exemplary design and demonstrate the power of effective design.
Communication Arts is the premier source of inspiration for graphic designers, art directors, design firms, corporate design departments, advertising agencies, interactive designers, illustrators and photographers—everyone involved in visual communication. Whether in print or online, CA's editorials, feature articles and the annual competitions it sponsors provide new ideas and information, while promoting the highest professional standards for the field.
Communication Arts has six juried competitions that cover the entire field of visual communications. With winning entries published both in print and online, art and creative directors, graphic designers, Web designers, copywriters, photographers and illustrators find these competitions a priority for worldwide promotion and valuable resource for potential clients and colleagues.
The design competitions from HOW Magazine give you your shot at huge exposure to potential clients. Whether you're an in-house designer, go it alone as a freelancer, or just starting out as a student, competition is fierce in our industry. You are competing for work, clients, positions, and bragging rights. HOW Magazine has some of the best competitions in the industry to show off your work. Use the market reach of HOW Magazine to increase your exposure in print and online and get your work in front of potential clients and claim the bragging rights of an award winner. HOW magazine sponsors several high-profile graphic design competitions annually, and is affiliated with competitions sponsored by sister publications Print and I.D.
A' Web Design Award is the indicator of quality and perfection in web design and development, the award is recognized worldwide and takes the attention of design oriented companies, professionals and interest groups. Winning the A' Award is a certificate of excellence for designers, an important milestone in your career. Having the A' Award attracts the eyes of design oriented companies worldwide, winners will be able to find better and higher profile jobs & sales leads, and get a step ahead in their life.
The A' Web Design award, is a multi-disciplinary design award category that focuses on the broader web design definition of web development. The Web Design category is open to submissions of websites, cloud based software, online applications, web pages, widgets and applets realized by companies and design studios worldwide.
Note: Many of the articles on this site include affiliate links that may earn us a commission if you decide to buy the recommended product.
Related Articles