Ways To Make Money Blogging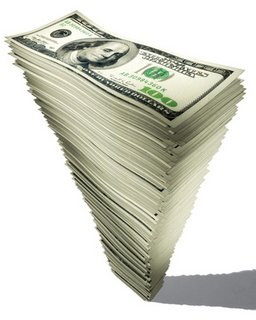 One of the fastest growing forms of blog monetization is the paid review or sponsored post. Basically, advertisers pay you to check out their site, product, or service, and write about it on your blog. There are several different companies that bring willing advertisers and publishers together for a cut of the fee, and frankly, you should probably join every one you can find. After all, the more programs you're a part of, the more opportunities you'll have to make money posting to your blog. Here's a quick breakdown of all the major programs I'm aware of. If I miss one, let me know and I'll join up and include it on the list.
PayPerPost
Requirements: Blog must be at least 90 days old and have 20 posts within the last 90 days. Must have no gaps of 30 days or more between posts
Average Price per Post: Varies depending on blog's PageRank and Alexa rank, and number of "tacks"
Their Share: Not disclosed
Comments: I've previously not had much success with PayPerPost but I'll be giving it another go with this site. Also, their "review my post" feature is an interesting twist on the standard review program and I look forward to using it.
ReviewMe
Requirements: "a minimum number of citations, subscribers, and traffic"
Average Price per Post: blogger sets price – usually between $40 – $500
Their Share: 50%
Comments: ReviewMe has quickly become one of the leading paid review services. A market place was recently opened providing more opportunities to newer and less popular blogs.

SponsoredReviews
Requirements: None posted
Average Price per Post: Between $10 – 1000. Users submit bids for each individual post and the bid is either accepted or declined by the advertiser.
Their Share: 35%
Comments: The small share kept by SponsoredReviews as well as their bid system has made this program my favorite to date. It's also been my biggest money maker on other sites.
Blogitive
Requirements: WordPress blog must be 90 days old, average 3 posts per week, and be indexed in Google.
Average Price per Post: An average of $5.00 per post.
Their Share: Not disclosed.
Comments: Blogitive also currently pays $2.00 per blogger you recruit to their directory.
Blogsvertise
Requirements: Blogs that are new (less then 30 days), have little or no content, may be rejected or put on Probation status at a reduced payout rates.
Average Price per Post: Between $4 – 25. Most fall between $5 and $15.
Their Share: Not disclosed
Comments: Blogsvertise certainly offers bloggers lots of opportunities, however, they are not always all that related to the blog.
As I try more of these programs I'll update this list with more details and my experiences so be sure to check back from time to time.
---
Related Articles