Want to Launch Your Own E-Commerce Site? Start With These Tips & Tools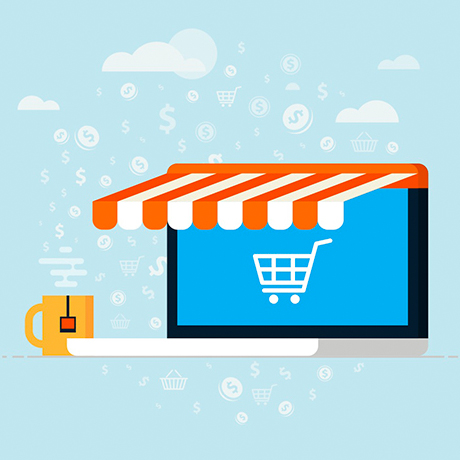 EMarketer predicts that online retail sales will be at $434.2 billion in 2017, so if you're thinking about launching your own e-commerce site, it's a great time to make a move. You don't need to be a technology guru to get an online store up and running, either—there are many tools available to make your transition into the online market easier. The following tips will help get you started:
Find Your Niche
Don't try to be and do too many things—at least, not at the outset. Say you're in the business of selling women's clothing; you need to figure out what makes your company unique and what demographic you cater to. When you can answer both questions, you'll have a better idea of what your niche is. You could sell affordable vintage women's clothing for the professional woman like Ruche does, or target women in their 20s who love nightlife and lingerie like YumDrop does. By offering specific goods, you narrow down your competition and have a better chance of becoming the lead seller in a particular market.
Create a Home for Your Goods
You don't need to know how to code or have Web development experience to set up your site. Companies like Shopify and Bigcommerce will help you design your site and set up a virtual transaction process. They also offer protection from hackers and provide worldwide unlimited hosting. Long gone are the days when shop owners were forced to spend big bucks for a custom online store.
If you have some design knowledge and would rather self-host, you'll need a domain name, a Web host, a dedicated IP address, private SSL certification, a shopping cart script such as Zen Cart and a payment gateway like PayPal. Although self-hosting requires more work, you'll have more control over branding and your shop's overall look.
Determine Shipping and Packaging Logistics
You need to select a shipping carrier. The most commonly used ones are UPS, USPS and FedEx. Choose a carrier as you would choose a business partner; ask yourself which one you consider the most cost-efficient, reliable and trusted. Now find out how you will calculate shipping cost—as a retail store, you'll most likely be calculating by weight. Figure out the maximum amount you can spend on shipping while still making a profit. If you can afford it, offer free shipping for purchases over a certain amount. Your competitors are already doing this, and you don't want to be left behind.
Get creative with your packaging. Place your logo somewhere on the outside of the package, wrap purchases in pretty tissue paper and include some fun freebies. Your customers will appreciate the extra thought.
Make Your Mark Online
You'll need a strong social media presence, especially for customer service inquiries. Entrepreneur recommends establishing a company Facebook page and Twitter, Pinterest and YouTube accounts. Publish content your target audience will find interesting—for example, if you sell swimsuits, focus on content related to swimming, traveling and fitness. Pair tailored content with great promotions, and customers will start flocking to your online store.
Note: Many of the articles on this site include affiliate links that may earn us a commission if you decide to buy the recommended product.
Related Articles