Twitter Marketing – Guess What a Little Birdie Told You and Me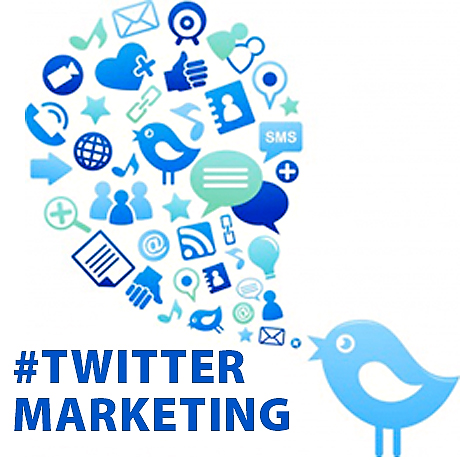 Social media has changed the way success happens to your ordinary, average Joe. Becoming an overnight sensation can happen to anyone with a simple pin, tweet, retweet, share, like, and other social media activities. While the audience ultimately decides what goes viral and what does not, you can still implement a few strategies to make your authority site as friendly and as social as possible to your social network to reap the full benefits of its built-in link architecture.
One of the top 10 most visited social networking sites is Twitter, the online social networking website and microblogging service that allows users to post and read text-based messages of up to 140 characters, known as "tweets". The scope and reach of this powerful social networking site, with about a billion registered users and a quarter active users worldwide, is a potential that cannot easily be ignored. Advertising to a targeted audience as wide and yet still relevant as those on Twitter will produce more strategic results than more random advertising.
Twitter Targeting Strategies
There are many ways to create awareness for your authority site aside from the usual tweet, retweet, quote tweet, etc. generated by your social media followers. This year, Twitter Inc introduced self-serve ads for small and medium-sized businesses in three countries aside from the United States as part of its ongoing expansion program.
Launched more than three years ago, Twitter Ads has evolved and added a variety of paid advertising options available in its self-service platform – adding new targeting options and reporting capabilities to help you reach new audiences and understand how to create effective campaigns to reach them.
Integrated into these options are features that will allow you to target users by keywords, interest or through your profile. This can be expanded to target by geography, device and operating system, gender, interests, or user name. Here are some of the ways you can use these advertising tools to raise your own company's online profile.
Promoted Tweets
One option website owners can do to become more high profile is to explore buying promoted tweets.
Promoted tweets are regular tweets but with the added bonus of reaching both current and potential followers you target. These are usually bought by advertisers who want to reach a wider audience, and who pay for the message to appear in high prominence in the Twitter feed of relevant companies. They also appear in search results for a promoted trend and in some cases on users' timelines, while still acting as normal messages that can be retweeted by anyone.
Promoted tweets show up for targeted users in a variety of places, including the top of their tweet streams, above Twitter search results, and even in Twitter management tools like HootSuite. Also, Promoted Tweets are moved to the top of tweets on your profile. And any media elements you share, such as videos, are expanded automatically.
Promoted Accounts
Promoting your account is one of the quickest way to build an active community of advocates and influencers for your business. The bigger your follower base, the more people there are to engage with and spread your message. Promoted accounts help you reach more followers likely to be interested in your brand. You also get more exposure to more users and more opportunities to connect with those who are passionate about the same things you are. Under this type of Twitter ad option, you only pay when people follow your Promoted Account.
Promoted Trends
Trends are popular topics happening right now, on Twitter. Because these Trends are placed prominently next to a user's timeline, they get mass exposure. The Trends list is the perfect place to kickstart a conversation or amplify a message on Twitter and beyond. Your Promoted Trend is featured at the top of the list for an entire day. It is prime real estate on Twitter, across both desktop and mobile experiences. When a user clicks on your Promoted Trend, it takes them to your marketing message displayed through your Promoted Tweet. Because of their reach, Promoted Trends are super effective.
Twitter Future
Twitter announced recently the general availability of conversion tracking, a measurement and reporting tool which will help advertisers understand the full conversion impact of impressions and engagements from Promoted Tweets so they can properly optimize their campaigns. As they continue to work on delivering efficient self-serve features for their ad platform together with advanced measurement and reporting tools, you can explore their self-serve ads and take advantage of all these to promote and create brand awareness for your authority site.
Note: Many of the articles on this site include affiliate links that may earn us a commission if you decide to buy the recommended product.
Related Articles