Trends in WordPress Theme Development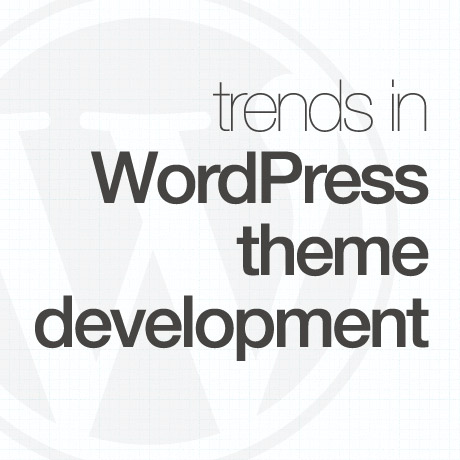 The world of WordPress is in a constant state of flux. It seems like everyday the platform itself or some clever developer is coming up with a new and exciting way to extend the power of what WordPress can do. I firmly believe that the fact that WordPress has such a large and active communities is the biggest contributing factor to its continued success. That success is propelled forward by theme developers and designers who are looking to continually push the boundaries of what is possible with WordPress. Today, we'd like to walk you through some of the trends we're noticing in WordPress theme development and how they're shaping the way we look at not only WordPress or our websites, but the Internet itself.
Responsive Design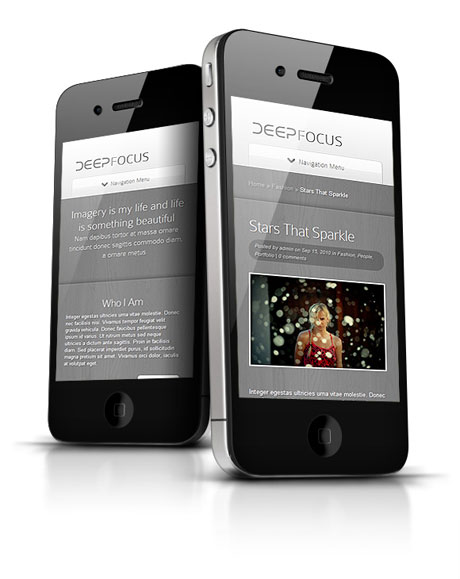 Responsive design is everywhere it seems. Everyone from single-person shops to large clubs have begun to incorporate responsive design techniques into many of their themes. StudioPress, WooThemes, and Elegant Themes are three of the biggest clubs to begin using responsive design regularly in their themes. In fact, some are even going back and updating older popular releases to help bring them into the 21st century a little easier. Elegant Themes in particular recently revamped two perennial favorites, DeepFocus and SimplePress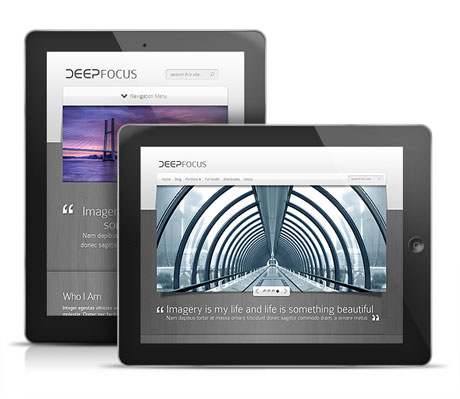 While this is certainly a lot of work for the developer to undertake, I'd expect to see this happening more often with other clubs as they go back and iterate on what they already have. If a theme you're using doesn't have a responsive layout already, just take a look around at some of these great clubs and see what they have to offer. Who knows, your favorite classic theme could be getting a responsive upgrade at this very moment!
Minimal Layouts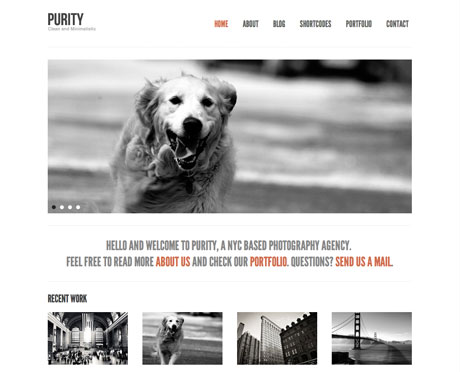 I think this factor sort of goes hand in hand with responsive design, but I've seen a lot more minimal themes making their way into the marketplace recently. I personally feel like responsive design naturally gravitates towards a more minimal aesthetic, as it is all about delivering content in the most accessible way to your users regardless of device or browser. While heavily stylized sites used to be the norm a couple years ago, many developers are adopting this attitude with their designs. Now, I'm not saying that a site with a stronger theme can't be responsive, just that the idea behind responsive design itself sort of supports the notion of clean, minimal, intuitive design. What always amazes me is that even with a minimal approach, there always seems to be a never-ending stream of incredibly creative layouts being developed. I think as we move forward, you'll see this approach continue to gain in prominence across all theme clubs.
eCommerce Integration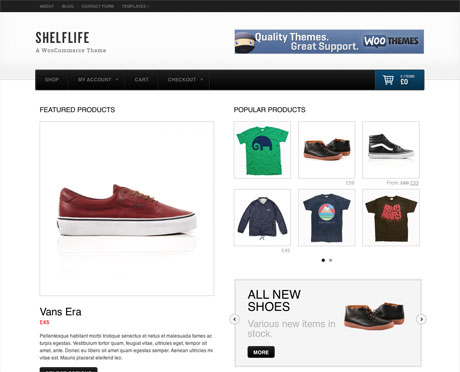 With so many great and easy to implement eCommerce solutions out there, it's no wonder that we're beginning to see more and more themes that support this type of functionality. One of the biggest players in this arena in recent months has been WooThemes with their release of the WooCommerce plugin, which is completely free to download and transforms your plain ol' WordPress install into a fully functional online shop. There are plenty other solutions as well, and most of them are open-source, which is another huge testament to the WordPress community and their continued desire to give back to others using the platform. With the ease of integration and the ability to completely transform a standard site, I think you'll see more developers incorporating compatibility with various eCommerce plugins as time goes on.
Conclusion
WordPress and the people surrounding it never cease to amaze me. Every day I wake up I feel extremely blessed to be a part of this fantastic community that is united with one common goal in mind: to help turn WordPress into one of the best options available on the market for managing websites. It will be extremely exciting to look back in the next couple of years and see what has happend. For the time being, we hope you enjoyed this piece and keep on blogging!
Note: Many of the articles on this site include affiliate links that may earn us a commission if you decide to buy the recommended product.
Related Articles