Top Tutorials Are Worth Seeing of the Week – #1
This collection is hand-picked from our feed subscription, and some of them is from Whofreelance web community news and some of them were collected from other feeds. This collection focuses on web design, development and digital art design tutorials around the web that were published from the past week. Hope you enjoy this collection!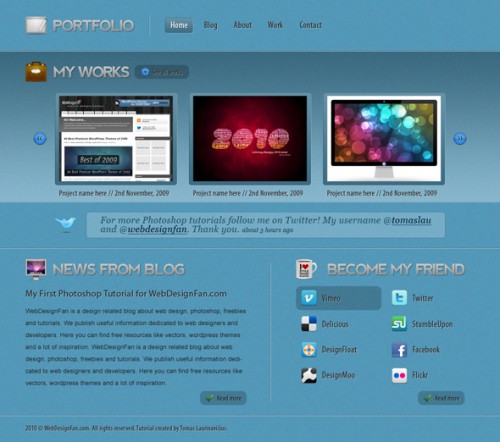 Have you ever wanted to create clean and nice portfolio design? In this tutorial, Tomas Laurinavičius will show you how to design clean blue portfolio layout. This is the first photoshop tutorial which he posted to his blog, but the result is awesome.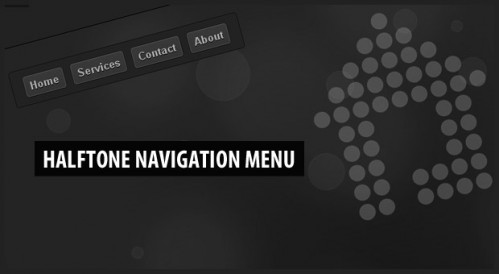 This tutorial will teach you to make a CSS3 & jQuery halftone-style navigation menu, which will allow you to display animated halftone-style shapes in accordance with the navigation links, and will provide a simple editor for creating additional shapes as well. An another awesome tutorial from Tutorialzine.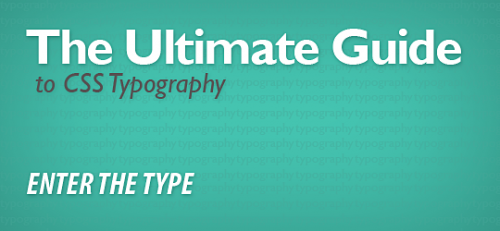 Here are a few CSS tips for typography on the web. It's not too much, but help us understand clearly how much the creative we can do with CSS in typography.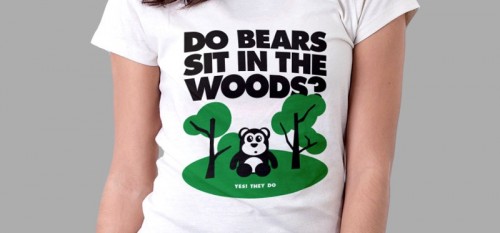 "Do bears sit in the woods" – sounds friendly. Make a design for t-shirt with cute bear character and surrounding scenery in just two colors using Adobe Illustrator. Simple but great tutorial from Chris Spooner.

A nice tutorial explains how to reduce the number of HTTP requests and help us improve our web site performance. This tutorial focus on CSS Sprites which known as great solution although still has some disadvantages.

Creating a very simple but great looking css3 image gallery using jquery and css3. The image gallery will be tited to the side and on hover will move. Whenever you click on the image a lightbox will pop out. Nice tutorial for jQuery beginners.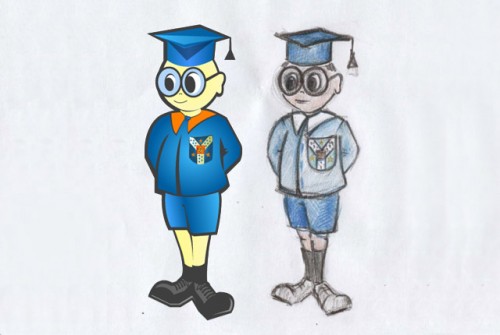 This is an intermediate Illustrator tutorial level where you can learn how to create a vector student character mascot from a sketch in Adobe Illustrator. Also check out others tutorial from reddactor, he's really good at illustrator design.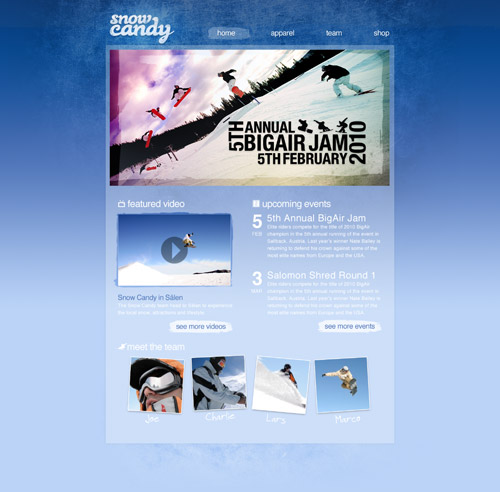 Another amazing photoshop mockup tutorial this week by Chris Spooner. He wrote this tutorial to show us how he created a concept web design for a fictional brand named 'Snow Candy'.
[smartads]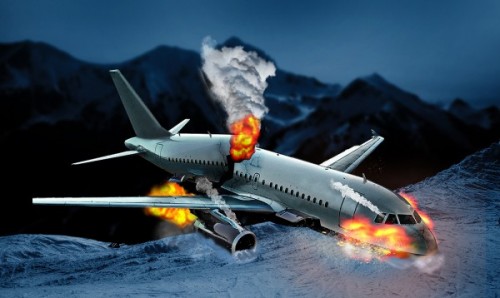 It's really awesome photo manipulations result using Photoshop with some basic skill.

The useful list for everybody not only for CSS beginners help transform our hyperlinks more sexier and attractive readers with animation.
What the heck is this collection?
It focuses on web design, development and digital art tutorials around the web. This collection also helps other blogs to promote their tutorials that were not good at promotion and people haven't known about them from the past week. If you have a good tutorial, and want to promote it here each week, just submit it to Whofreelance.com Community News. We will take a review and publish it if it's useful.
---
Related Articles