How To Manage Time Well: Tactics and Resources
How many times have you started researching for a project online, and then said to yourself, I'm just going to check my Facebook page real fast? Chances are "real fast" turned into 20-30 minutes. If you are a freelancer, or even work at an agency managing time is of the utmost importance, especially if you are on a deadline. There are many tools and tactics you can implement to get the most out of your time—you just need to know what they are.
Tracking Your Time
Before you can start streamlining your projects, it's a good idea to track your current time and see where most time is spent. Are you checking your email every few minutes? Are you researching for a project and end up reading up on the latest celebrity gossip column? Once you figure out what you are doing, you can decide how to streamline your efforts.
One way would to just track your time manually. You can use an Excel spreadsheet, or Google doc spreadsheet, it really doesn't matter. Write down what project you're working on and when you start and then finish. If you are spending 3 hours sending emails, are you using your time wisely? There are now programs to help you out as well, and can do much more than just manually keeping track.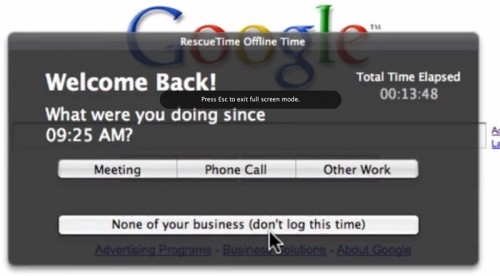 One of my favorite features this program has it can actually block certain websites for however long you chose. Rescue Time automagically categorize (sites) as distracting, but you have the power to recategorize things if you need to. According to their website, Rescue Time will save on average 3 hours and 54 minutes of your work time—not too shabby. There is a free lite addition, or you can go pro for $6-$9 a month depending on the package you choose.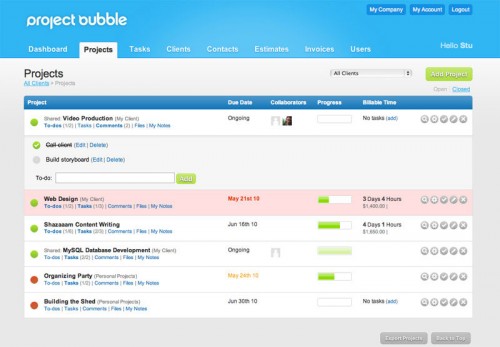 Not only does this program help you keep track of your time, and help you manage it better, it also can bill your clients via PayPal. Project management software and invoicing go hand in hand. This online software allow you to create secure SSL encrypted invoices for your projects and get paid online through Paypal. If you are running a one man show, you can get the software for $7 a month, and for small business owners with 10 or less employees, you can get this service for $19 a month. There is also a free option with limited features.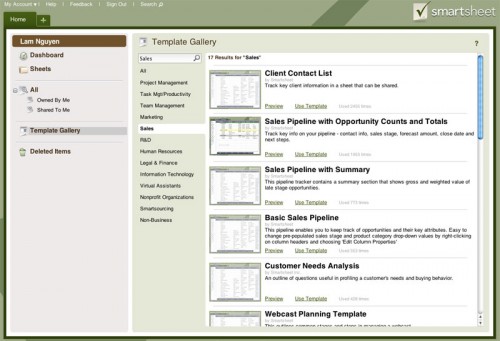 Similar to Project Bubble in that you can correspond with clients via this application, you can do just about everything you need to track time, projects and notify clients. You also can set reminders and get notifications when anything in a project gets revised. Prices start $9.95 a month for basic features, and they are offering a free 30-day trial at the moment.
Mind Mapping Tools
Maybe you already understand how to track your time well, but it is the organization of ideas that seems to set you back. If you are unfamiliar with the term mind mapping, it is a technique which is performed individually in order to produce visualizes makeup and categorizes these arrays of different ideas. In details, mind mapping is a diagram used to represent words, ideas, tasks, or other items linked to and arranged around a central key word or idea. By using mind mapping technique, you can achieve effective study habits, to clearly organize your thoughts, to perform problem solving procedures…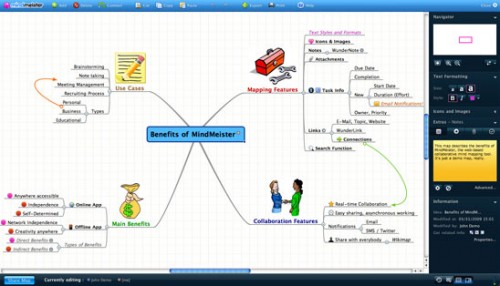 Based on the web, this tool allows you to not only create mind maps, but also share and collaborate in real time. "In brainstorming mode, fellow MindMeisters from around the world (or just in different rooms) can simultaneously work on the same mind map and see each other's changes as they happen." There is a free option available that allows you to create up to 3 maps, and an upgraded version with unlimited amount of maps for $59 a year.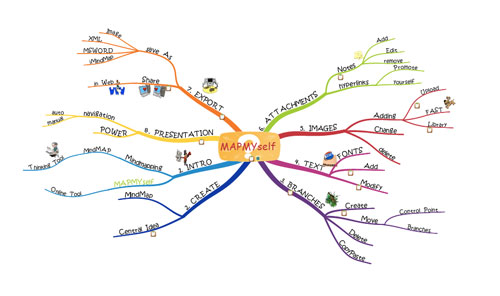 Another web based app, MAPMYself, is a unique web based software allows you to create completely organic looking mind maps to accelerate learning, improve your memory, increase your productivity and save your time. They offer a free service and their premium service is offered for $4.60 a month.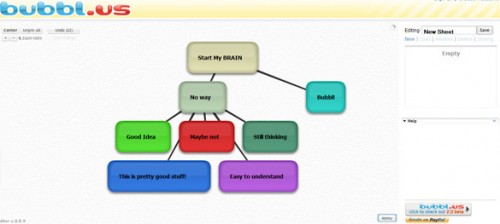 Bubble.us is a web application which you can begin brainstorming right away without an account and you are also able to print or save your mind map as a jpeg or png. If you want to save the mind map for later use, you have to sign up, and it's totally free. Check out the screenshot of the many features (in a mind map of course) that Bubble.us offers.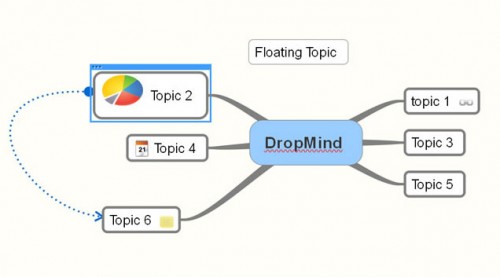 Both a desktop and web based application, you have the convenience of updating your map whenever and wherever you are. DropMind lets you create meaningful mind maps and have fun at the same time. Type your idea as you think and visualize your mind in a second. The DropMind web client gives the user greater freedom to layout map topics. Simplify and enhance your visual thinking process. Seavus DropMind makes the most of mind mapping features with single click navigation and an intuitive user interface. This will simplify your work and save your time. Prices start at $39 for a year, and go up to $99 a year depending on the features you would like to use.
Check out this article for a complete list of mind mapping softwares.
If you don't want to go as far as to pay for your organization and time management, there are always other options. One is to utilize your calendar—whether it is through Gmail, Outlook or on your Mac. Whenever you get a deadline, or important meetings and phone calls put it on your calendar immediately. This will help remind you of all upcoming events, and streamline your process.
Write a to do list at the end of every day. This way when you start your work day you will already know what your agenda will be. Having the satisfaction of crossing off items on your to do list is also very gratifying, and a visual reminder of what you still need done.
No matter what route you choose, make sure it is something you can stick to. Taking a step back every now and then to see what you can improve on is a great thing to do. The more you can accomplish in a day, the more projects you should be able to finish. So what helps you stay on track and organized?
---
Related Articles