The Columnist Free WordPress Theme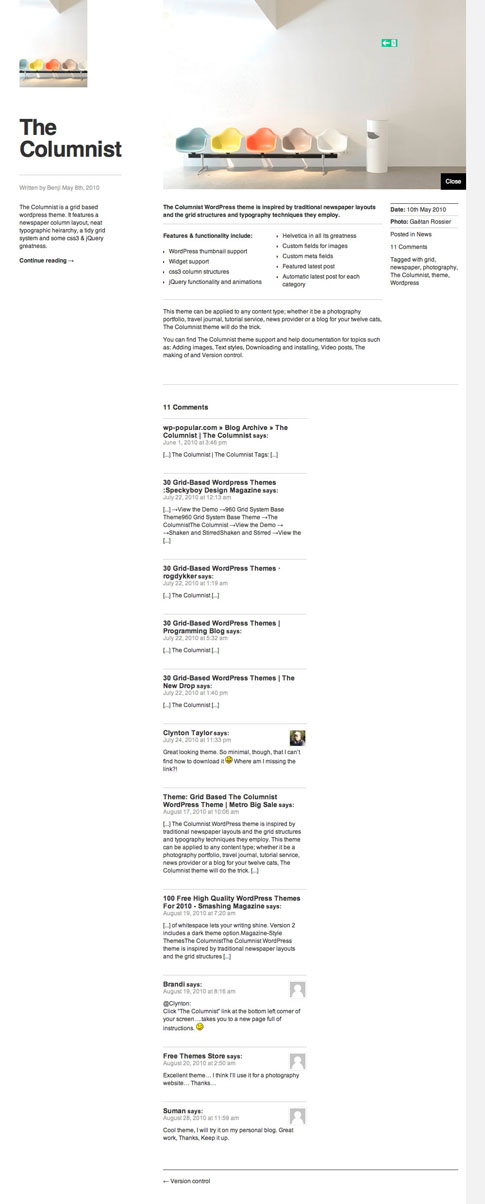 It's magazine theme madeness here on the free WordPress theme side of BlogEx! Today's spectacular feature is The Columnist free WordPress theme, a killer little layout that will do wonders for your WordPress. The Columnist premium theme is inspired by grid structures, classic fonts (e.g. Helvetica), jQuery, and minimalism — if that doesn't get you fired up for this theme, I don't know what will. The Columnist theme adheres to an underlying twelve column structure. This column structure allows it to utilize one of the most storied elements in all of design: the Golden Ratio. Additionally, an exponential typography scale for headings and text is used to round out the entire look of the theme. At the end of the day, The Columnist free WordPress theme is a spectacular layout that offers you tons of functionality at an unbeatable pricetag — FREE!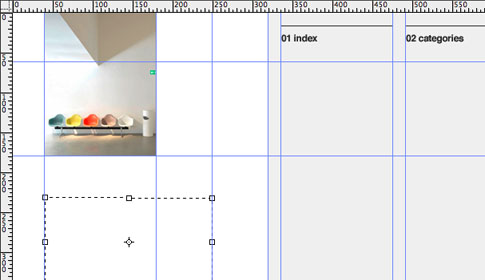 The Golden Ratio in action!
The Columnist Theme Features
WordPress thumbnail support
Widget support
CSS3 column structures
jQuery functionality and animations
Helvetica — in all its glory
Custom fields for images
Custom meta fields
Featured latest post
Automatic latest post for each catgegory
The Columnist Theme Showcase
Come back and check out the showcase as we find more sites from around the web using The Columnist.
The Columnist: FREE | Demo & Download
Note: Many of the articles on this site include affiliate links that may earn us a commission if you decide to buy the recommended product.
Related Articles