The Best Positioning Tactics in Creating an Authority Site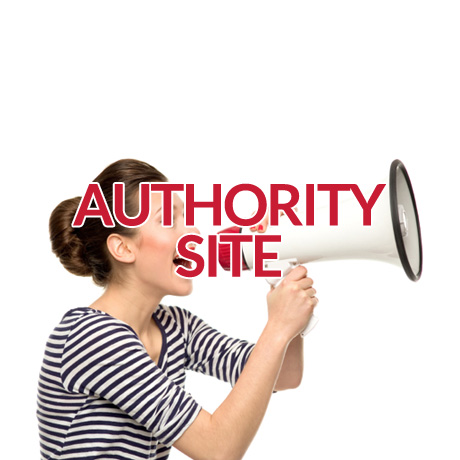 Bloggers usually start off with their websites for personal reasons. Some of them become successful later on and create a good following as they continually put out quality content. In a sense, they become authorities to a certain degree although somewhat limited in extent as far as scope and reach are concerned. Knowingly or unknowingly, they are imputed as so-called experts and their websites gain a reputation as a reliable resource for whatever niche topics (family, parenting, food, hobby, technology, health, finance, etc.) they publish. Serious bloggers who realize this will see its potential and will want to take it to the next level – that is to build an authority site.
The task of creating an authority site may seem a bit daunting but it is not impossible. The thought of going up against the big players and all the competition around you can be quite intimidating. The key thing that you need to answer first as a website owner is who you are as a website and what position you want your website to take moving forward. Knowing your basic vision/mission is key. You also need a unique selling proposition that will make you stand out from the rest to give people a reason to listen to you. Once you identify all this, you can set the foundation for your site as you build.
Building any structure requires a lot of planning. Choosing the design, the layout, the materials, and all the elements to make it useful for it's intent have to be decided on. The operative idea is "useful for it's intent". This means that you have to build with the end in mind. This stance will determine your positioning tactics and the strategies you need to take – even the topics you will cover. The most basic, the simplest, and probably the best position that you can build on is that position where your website will help a lot of people. People search the internet to find answers. Your position? See a need – fill it. The range of topics to choose from can be broad and wide but whatever you pick should be purposefully satisfying the needs of your target market. Care should also be taken that this is not at the expense of putting together a hodge-podge of information that is incohesive or inconsistent with your brand or your original "intent".
What unique thing do you have that only you can offer? People search the internet to find answers to problems, fears, entertainment, knowledge, shopping, and so many other things. There are pages upon pages of answers on Google search that provide all that. You can be one of them or maybe already are. There is however a certain quality that makes some obscure nobody shoot like a star into the limelight that makes everyone notice. What is it? Passion. Passion for what you do is like a fingerprint that is uniquely yours. It will translate into everything you do and give it a quality that makes it stand out from the rest. It is the fuel that gives you the unction to speak with authority and be treated like one.
Passionate people go the extra mile, put in the extra hours just to become good at what they do, learn from their mistakes and are wise enough not to repeat them. They do it over and over again. They may not be experts at first, but they will be. It's just a matter of time. It's amazing how people are drawn to people who are excited about what they do. It is contagious. It creates content. It creates traffic. It creates a following. It creates connection. It establishes authority. It is your unique selling proposition that will establish your brand and make your website stand out from the rest.
Note: Many of the articles on this site include affiliate links that may earn us a commission if you decide to buy the recommended product.
Related Articles