TeamworkPM – Efficient Project Management Software
Advancements in technology have made huge developments in the field of computers. There is wide range of software's developed in the entire major niche that helps in making work faster in the busy world.

There are many software's available in the market today, as they are user friendly and also they found to be helpful in making the work easy for a firm. For example to keep the track record of sales in a company, track record of Customers etc., and if you done all this online it find to be more beneficial for one's firm.
Likely, Teamwork Project Manager is one of the best software applications which works as an teamwork and project management software where the managers, staff and clients can work together online and thereby saving more resources and productive time of a firm.
Some of the features of TeamWork that has made it one of the popular and simple project management software are given below:
Manage your project and assign tasks: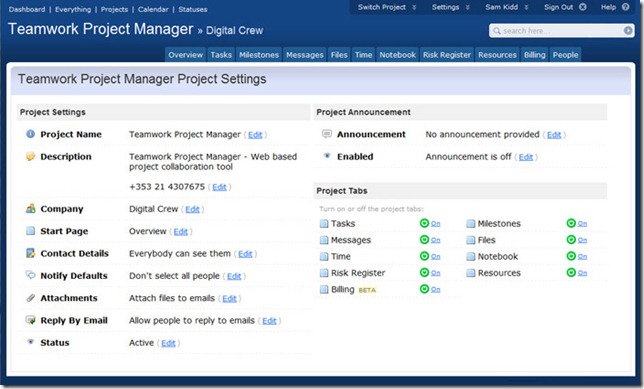 You can easily navigate with your multiple projects and can see the status of the tasks assigned to your employees and can also take a printout regarding the tasks assigned to your employees. This is one of the project management tools that is available in the market today.
Get updates regarding your project MileStones:
You can get all up to date status of your project mile stones through calendar. You can also have the availability of sending announcement regarding the Milestones to your employees, categorize and send files accordingly. You can also get alerts on your mobile through SMS and also by e-mail.
Time tracking and sending messages: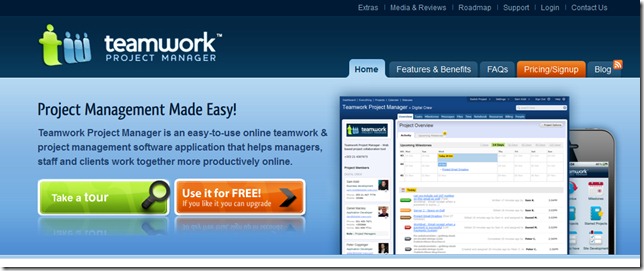 You can also know the time assigned for a particular task or time taken by a particular project. You can also take the printout of the file in the form of Excel, PDF format, CSV. You can even the send the messages and also can attach a profile photo and this will help in conversations made easy between the employees.
Share your files safely:
In this you have also the benefit of sharing your files securely and can download and share multiple files. Can notify your users regarding new files and also you can know the space available in your account through the status bar and you can delete the files or upgrade for the new plan.
Deliver on Time: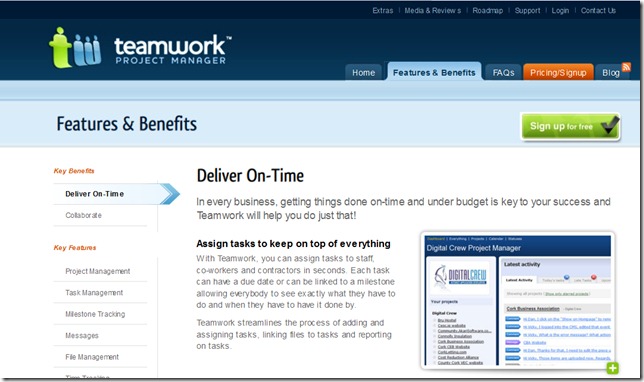 Using all these features helps in maintaining regular project update and keeps track of the projects that are currently under you. This software is extremely useful for senior management as it helps to track information about multiple projects with a single click.
These are the various benefits of Teamwork software application and hope that this will help in enhancing your project development and thereby your business too.
---
Related Articles