SuperMini Free WordPress Theme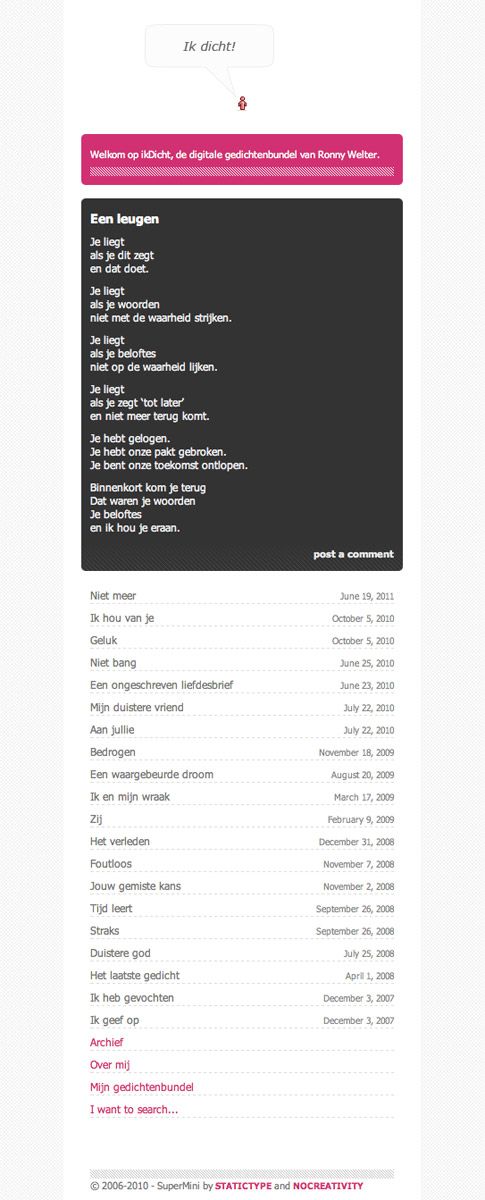 SuperMini free WordPress theme is a one column template showcasing your latest post. Other posts are shown, but only the title and post date is visible. SuperMini's pages and blogroll links are also featured in the same column, in almost the same style as the links to the other posts. Additionally, SuperMini premium theme's searchbox is initially hidden and replaced by text in order to keep the layout as clean as possible. Clicking the search links reveals the search box. Check out this incredibly unique design at the end of the post and download it for your WordPress toolbox today!
SuperMini Theme Features
Clean layout
Unique design
SuperMini Theme Showcase
Come back and check out the showcase as we find more sites from around the web using SuperMini.
SuperMini: FREE | Demo & Download
Related Articles