Style your Photos with Picyou
Instagram Style photos are some of the popular ways to upload photos in social media sites like Facebook and Twitter. Previously only iPhone users have the flexibility to upload photos in Instagram style. But with technology advancements, majority of features of Instagram have been provided by sites like PicYou which helps to share photos easily in Web.
PicYou has been a popular website that allows you to share your photos instantly from anywhere and at any time. To avail this service, you need to create a free account with PicYou . This service has been enabled through uploading the digital photos from Instagrams or from the photo album in your PC. By Uploading photos through PicYou , you can view the photos which are so much pleasant and graceful.
Steps to share photos Instagram Style through PicYou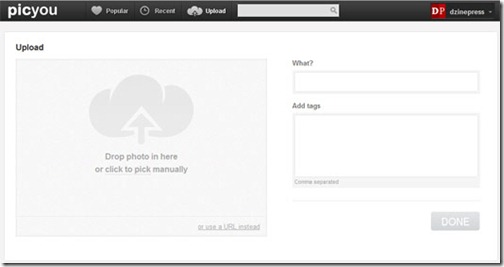 1. First step in uploading your photos is to created an account at
Sign up to PicYou.com is very simple and fast
2. The second step is to upload your photo and add a biography link to your account. You just click the button upload. You have a choice to click the location of your file in the computer or browsing the photo. You have a choice to write the URL of your website.
3. Now you can connect your photo to Facebook, and connect yourself to Twitter. It is easy to share Photos to Facebook and Twitter with the help of buttons provided by PicYou.
4. Share photos to Twitter and Facebook accounts easily in Instagram style.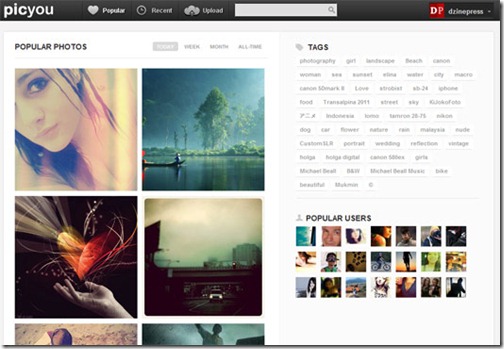 5. Final step is to enable your friends to view your photos easily. These photos are so much vivid and they have a special attraction to view at. Anyone who glance over these photos sent on PicYou simply casts a smile over them.
The Advantages of uploading photos through PicYou are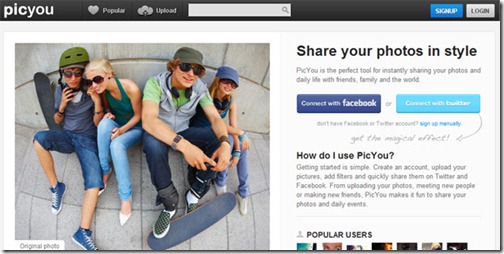 You can pass your photos into the Instagrams sharing flow through PicYou.
Add description, tags, user, location to your photos
Share photos in style with the features of Instagrams provided by PicYou.
Why to share photos Instagram Style?
It has been observed that more than 150 million photos have been shared on Instagrams. Instagrams can store crystal clear and pleasantly glowing photos to remember the beautiful events, sad tragedies and the diverse amusements. These saving of photos can turnout to be a rich resource for the important documentary work and they can bring huge income.
Instagram style photos brings the best of your photos when you are sharing in social media sites. Why not give a try by sharing your photos through PicYou when it is free, fast and perfect.
---
Related Articles