Streamlined Premium WordPress Theme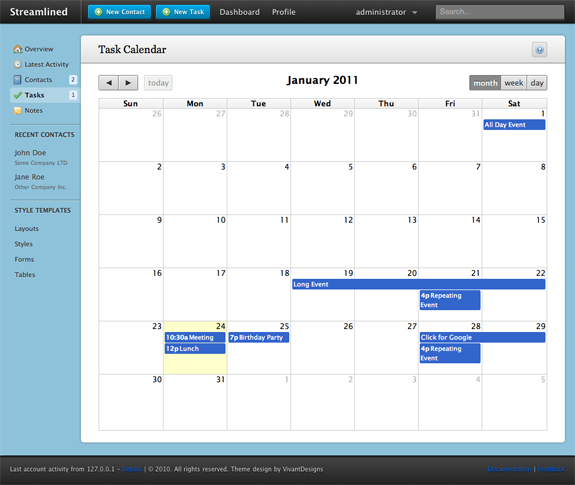 Streamlined premium theme is an admin template for contact management and customer relationship management applications. It includes element styles for buttons, tabs, tooltips, and progress bars among others. If you are creating an HR application, CRM application, or a contact/task manager, Streamlined is the perfect template to use on your WordPress site…and at a steal of a price!
Streamlined Features
Beautiful HTML5 + CSS3 user interface
Sliding preview panels
Popup task balloons
Pure CSS3 tooltips and buttons
Modal dialogs and tabs
Progress bars
HTML5 form validation
Easy to use, sortable table with pagination
Task calendar with monthly, weekly and daily views
Lots of sample pages
Template layouts (default, preview pane, 3 columns, promo layout)
Excellent support for IE8
Full documentation and sources when purchased!
Streamlined Showcase
Come back and check out the showcase as we find more sites from around the web using Streamlined.
Streamlined: $10 | Demo & Download
---
Related Articles