Spectacular Free WordPress Theme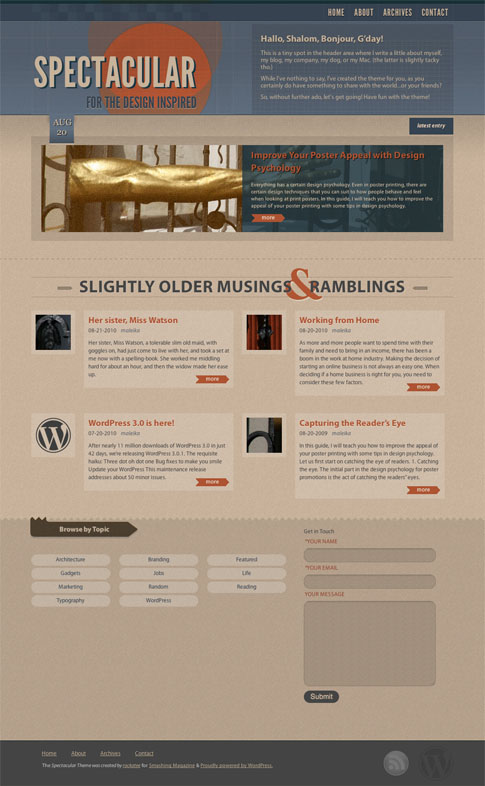 Spectacular free WordPress theme aims to provide its users and visitors with a warm and pleasurable environment for personal musings and ramblings. Spectacular theme comes in two different variations: HTML 4.01 and HTML5. Also, both German and English versions of Spectacular free theme are included with the download. The theme is cross-browser compatible and supports Opera, Safari, Chrome, Internet Explorer 7+, and Firefox. Support for Internet Explorer 6 is not available, though Spectacular works in Internet Explorer 6, too.
Spectacular Theme Features
Inviting look and feel
2 structural version: HTML 4.01 and HTML5
English version
German version
Cross-browser compatible
Works in IE6
Spectacular Theme Showcase
Come back and check out the showcase as we find more sites from around the web using Spectacular.
Spectacular: FREE | Demo & Download
Note: Many of the articles on this site include affiliate links that may earn us a commission if you decide to buy the recommended product.
Related Articles