Social Media Optimization – The New SEO Frontier?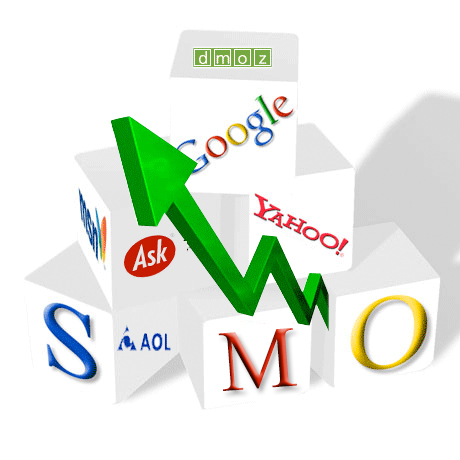 Social Media Optimization (SMO) or Search Engine Optimization (SEO)
Abbreviated as SMO, Social Media Optimization is the process of increasing the awareness of a product, brand or event by using a number of social media outlets and communities to generate viral publicity.
Social Media Optimization includes using RSS feeds, social news and bookmarking sites, as well as social media sites and video and blogging sites. SMO is similar to SEO (search engine optimization) in that the goal is to drive traffic to your Web site. (source: Webopedia)
In contrast to SEO, Search Engine Optimization is a methodology of strategies, techniques and tactics used to increase the amount of visitors to a website by obtaining a high-ranking placement in the search results page of a search engine (SERP) — including Google, Bing, Yahoo and other search engines.
SEO helps to ensure that a site is accessible to a search engine and improves the chances that the site will be found by the search engine. (source: Webopedia)
Here are some of the goals aimed for when individuals or businesses post on social media:
Build brand recognition
Build thought leadership
Drive website traffic
Drive social signals for SEO
Gain followers
Generate leads
Nurture relationships
Drive customer loyalty
Increase customer engagement
On the other hand, according to MOZ, a well-known authority on SEO, the value producing objectives of SEO are as follows:
for Raw Traffic
for E-Commerce Sales
for Mindshare/Branding
for Lead Acquisition & Direct Marketing
for Reputation Management
for Ideological Influence
Should SMO and SEO be treated and managed separately within the enterprise? Notice the goals overlapping both. The truth is, businesses today can no longer achieve maximum yield without SEO and SMO. You need both. One coin – two sides. Website popularity is no longer achieved by traditional SEO efforts alone. Social media plays a powerful and critical role in the rise and fall of a website. Scary but true. It is a double-edged sword that can wield both ways.
SMO operates exactly like SEO, except that in the latter, "likes", "shares" and votes of confidence were a result of link building and other traditional SEO techniques and tactics. SEO then was easy to mechanize, easy to manipulate. Social Media is a whole other animal. With SMO, real people like, share, and visit your site. Real eyeballs. Real conversions. However, managing Social Media can be tricky but when done right, in tandem with good SEO, it can fast-track success like no other.
The pitfall of traditional SEO is that the focus was only on link building. Engagement and participation were not so important as long as there were enough keywords and inbound links that propelled the website to the top of the SERPs. The potential pitfall of SMO is essentially the same. Having huge numbers of links to your website scattered across social networks is not optimization. Joining every Facebook industry page, Google+ Community, and LinkedIn group just to seed links does not equate to optimization.
From Renee Warren (co-founder of Onboardly),
"People log in to Facebook, Twitter, and LinkedIn to discover content, connect with people, and build community. They don't necessarily know what they are looking for but hope to find something worthwhile when they do arrive. Content marketing is excellent for SEO and social media, but it must be done correctly.

Social media is most powerful when you take the time to build the right relationships. When people find your site through search engines, are they converting into registered users and leads? Is your Facebook page creating a community of dedicated, loyal repeat visitors?

Social media and SEO are more about people than they are about key terms. Social media and content marketing are about creating communities for like-minded people to gather. It's not about cross-selling and pushing sales onto unsuspecting individuals or groups."
Bottomline, the new SEO is SMO. Real people build networks. People share voluntarily when they find something worth sharing. The more social shares you get, the more Google attributes quality, authority, and shareability to your website which in the end means – better search rankings.
Note: Many of the articles on this site include affiliate links that may earn us a commission if you decide to buy the recommended product.
Related Articles