Social Media Managers – In or Out?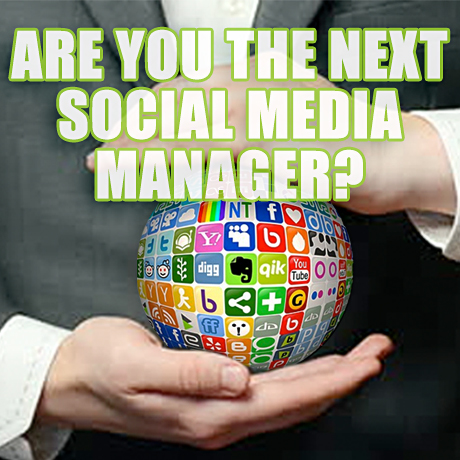 Just when you think that the next big job to watch out for is a career as a Social Media Manager, statistics say that the demand for this job title has been slowing down. What exactly is a Social Media Manager?
It used to be that marketing campaigns revolved around creatives, art directors, copywriters, account executives and the like. Creating a buzz meant flooding traditional media with flyers, leaflets, brochures, radio/tv ads to promote anything – a product, a service, an event, a personality.
The Internet has changed all that with social media creating the biggest impact on how information is disseminated today. The simple act of sharing information has evolved into a complex web of social and relational layers that has merited the creation of a new corporate position dedicated to managing everything social media. Say hello to the Social Media Manager.
What is a Social Media Manager
The Internet has empowered people in so many ways. After being the recipient of whatever advertisers and marketers dish out in print or in analog media, in this digital age, the power has now shifted to the customers. Customers are discovering that they have power and influence over businesses more than ever. And as they take their product experiences, good or bad, to social media, this means that businesses have to be ready for consequences resulting from real-time feedback given by these customers. A tweet, a post, a share, can go viral anytime. It's a risk that could either be a very good thing, or, a really, really bad thing for the business. The Social Media Manager is expected to be on top of all this.
A social media manager is the individual in an organization trusted with monitoring, contributing to, filtering, measuring and otherwise guiding the social media presence of a brand, product, individual or corporation. The role is similar to that of a community manager on a website forum or public relations representative. Social media managers are often found in the marketing and public relations departments of large organizations.
(source:whatis.com)
Who needs a Social Media Manager?
There are hundreds of social networking sites out there today. From popular ones like Facebook, Pinterest, Twitter, Instagram, Tumblr, Google+, and the like, to professional ones like LinkedIn, to defunct ones that have been buried in the Internet graveyard. Monitoring all these sites and managing brand perception and maintaining brand presence can be a full time thing. And for some, it is.
However, social media is still constantly evolving and every facet involving how it is managed is constantly changing. Social media jobs are already being integrated into the corporate plantilla as social media has become part of company core strategy. Although job descriptions still have to be defined to cover specific roles and functions, nothing is carved in stone just yet. One thing is for certain. Social media skills and expertise is expected from you, whatever your position is and whatever department you belong to, in your organization.
Just because you can tweet
Just because you can tweet, post, upload, network, or share doesn't mean you automatically get the job. Being social media savvy within the business context means being trained to apply social media in an integrated and strategic way to meet the objectives and goals set by the organization in reaching their target market. Connecting with mom, dad, uncle, aunt, and friends is not exactly the same thing as social media in the workplace.
Managing social media interactions can become time and labor intensive as your social network grows. At some point, there needs to be a point person responsible for handling all these activities. Whatever title you want to call this person – social media manager, social media expert, marketing and PR manager, social media assistant, etc. – someone needs to be responsible for developing and implementing a marketing strategy and all related communications including the use of social media to support the marketing campaigns of the business.
Social media is not going away. If you want your business to get into the game, it is a door too huge to ignore. Once you go through it, you need to be ready to support it and to sustain it.
Note: Many of the articles on this site include affiliate links that may earn us a commission if you decide to buy the recommended product.
Related Articles