Social Media and Social Networks – Changing The Way We Report The News and How We Respond To Tragedy & Other World Events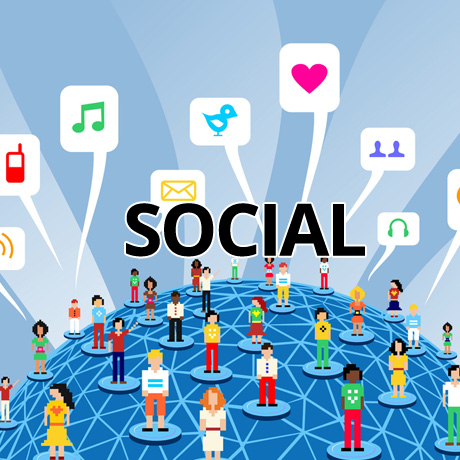 Billions of YouTube uploads and views, millions of retweets and hashtags, hundreds and thousands of shares and likes – in a matter of seconds. That's how fast news travels in today's socially connected world – no matter what type of news. Social media has changed the way we get the headlines. That's why major news agencies have had to learn to adapt to the rise of the citizen journalist and the instant street news reporter with a phone cam. Otherwise they would have been soon filed, forgotten and archived. Website owners active on social media know this and that's why they constantly post updates for followers on their social networks. Social media is the new daily tabloid – for business, for entertainment, for world events, for news – today.
The recent tragedy that struck the Philippines is a perfect case to dissect. Ravaged by the world's strongest and most powerful typhoon to hit land, Typhoon Yolanda a.k.a. Haiyan struck the Central Visayas Region in the Philippines specifically Tacloban, Leyte and left it shattered.
In a matter of minutes, this little province known historically as the place where General Douglas McArthur landed in fulfillment of his most quoted "I Shall Return." promise to the Filipino people rose to world consciousness because of social media. Hashtags #YolandaPH #tacloban #PrayforthePhilippines flooded major social networks as it became the only source of information as communication lines got cut off in whole provinces in Central Philippines including Leyte.
Facebook and Twitter became the main sources of information and communication for those outside of the said provinces – a lifeline of hope for loved ones who lived far away. Social media helped people search for information, collect information, and connect with those who had information FAST. It became the most effective tool for disseminating information that needed to be disseminated in the quickest possible time. However, it also caused confusion especially when reports where vague and unconfirmed. Truth and half-truths brought hope and despair at the same time.
Jumping on the hashtag bandwagon were all sorts of people who posted relevant and not so relevant comments. Postings like these can sometimes be tricky. It's like performing live in a theater. Internet response is immediate. You either get applauded or booed and cyber mobbed right away. Big brands and well-known personalities like celebrities or government officials who make a mistake posting statuses or tweets that cross the sensitivities of affected parties will experience a backlash which could result in a perception war that they could eventually lose.
At the end of the day, social media, when used wisely, can be the greatest tool to promote good to a large number of people with its vast scope and reach. However, we need to encourage and perhaps educate responsible sharing, self-governance and self-imposed censorship among netizens – knowing when to say something, how to say it, and when to hold back. Reckless, rude, and insensitive comments do nothing but add unnecessary noise and misinformation to the whole.
Note: Many of the articles on this site include affiliate links that may earn us a commission if you decide to buy the recommended product.
Related Articles