Sirup Free WordPress Theme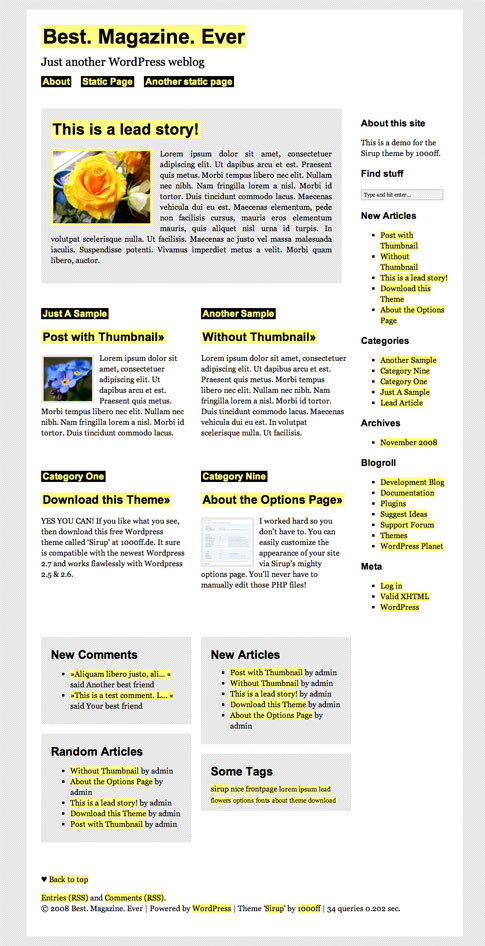 Sirup WordPress theme is a free magazine layout that is modern and stylish — perfect for fashion or entertainment blogs. Sirup free WordPress theme includes plenty of useful options such as posting with thumbnails and incorporates an easy to use options page that allows you to customize the appearance of Sirup theme to your liking (those of you who are frightened of manually editing all those PHP files don't ever have to touch a line of code)!
Sirup Theme Features
Clean magazine layout (as well as traditional blog structure)
Fixed-width
Valid XHTML 1.0 transitional
Gravatar support
Widget-ready
Easily customizable appearance
Set which categories appear on the homepage
Amount of comments, posts, and tags are displayed
Choose to have a lead story (or not)
Set a default width for thumbnails
Change fonts, sizes, et cetera
Sirup Theme Showcase
Come back and check out the showcase as we find more sites from around the web using Sirup.
Sirup: FREE | Demo & Download
Note: Many of the articles on this site include affiliate links that may earn us a commission if you decide to buy the recommended product.
Related Articles