SimplePress From ElegantThemes Is Now Responsive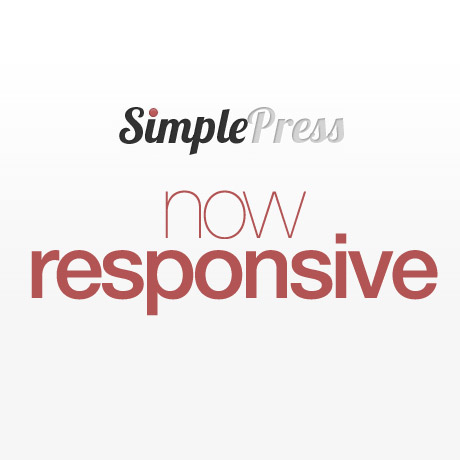 SimplePress premium WordPress theme is another great template from Elegant Themes that seems to always be at the top of everyone's list of favorites from the club. The idea behind SimplePress was to develop a layout that was clean and light, free of bloat and unnecessary bells and whistles with an emphasis on content. The theme is intended to be more page-based, and as such is great for businesses looking to implement a professional looking design built on a sold foundation.
Well there's big news in the world of Elegant Themes as SimplePress premium WordPress theme is now completely responsive from the ground up! That's right, the classic design that you didn't think could get any better just got revamped from the ground up to be the final site you may ever need for your business. With SimplePress' redesign, all of your content now reformats seamlessly depending on the width of the device viewing your site with a little help from some skillfully placed CSS media queries and styles. If you're unfamiliar with responsive design, a developer essentially places "break points" in the theme and tells the design to do different things at those particular break points. So, for a screen that is larger than 1,000px lets say, you might have the design show a main content section and a sidebar, but for anything that drops beneath 700px or so, maybe the designer has everything flow into a single column so that it's easier to navigate on a phone. It's helpful styles like this that will help put your company a step ahead of the competition and make your site a joy to navigate no matter the situation.
Additionally, SimplePress is completely cross-browser compatible, so it can handle a mobile Safari browser on an iOS device, native Android browsers, and desktop browsers even back to the days of Internet Explorer 6. Futhermore, Elegant Themes' extensive ePanel allows for easy customization of your site and of course you get all of the standard WordPress goodness that you've come to expect baked right into the design. If you've been interested in checking out Elegant Themes for a while, there has never been a better time than right now. Visit Elegant Themes today to check out their latest offerings and to see a live demo of SimplePress in action. Take some time to try resizing your browser a bit so you can see exactly how the break points work in the revamped design. We've also provided a little feature list below of everything included with your purchase of a membership to the Elegant Themes club, which gives you not only SimplePress, but access to every other Elegant Themes design as well! There's truly no better deal in WordPress. Check it out today!
SimplePress Theme Features
Responsive design
WordPress 3.3 compatible
Firefox compatible
Opera compatible
Netscape compatible
Safari compatible
IE8 + IE7 + IE6 compatible
Five Color Schemes
Gallery Section
Threaded Comments
Optional Blog-style Structure
Gravatar ready
Advertisement ready
Widget ready sidebars
Theme Options Page
Custom thumbnail images
PSD files
Valid XHTML + CSS
Smooth tableless design
ePanel theme options
Support and updates
Complete localization
Note: Many of the articles on this site include affiliate links that may earn us a commission if you decide to buy the recommended product.
Related Articles