Seven Popular Email Marketing Services To Help You Build Up Your Email List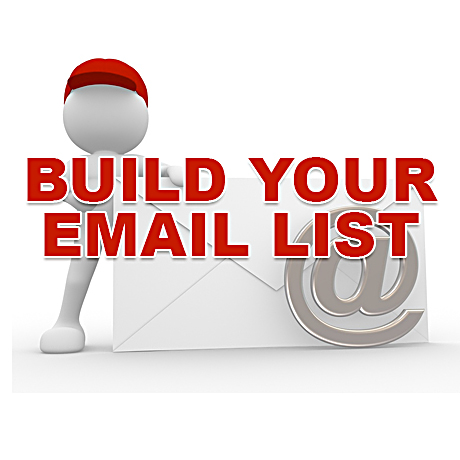 Becoming an authority site has many perks. One of them is the increase in readership and subscription. Once your website gains a certain number of followers, you need to make sure that you have an efficient emailing system to be able to manage your contact lists, send regular and special campaigns, and produce performance or campaign reports to measure the success of your marketing efforts
Here are some of the top email marketing service providers (not necessarily in order) you can check out:
iContact is an international online service provider and the largest private provider of email marketing and social media marketing software and services to small and mid-sized companies globally. It is based in Morrisville, NC. iContact makes it easy for customers to create, send, and track HTML-based email newsletters, surveys, autoresponders. iContact's products include iContact, iContact Enterprise, iContact Agency, iContact for Salesforce, iContact Free Edition and Ettend.com.
Constant Contact helps small businesses, associations, and nonprofits connect and engage with their next great customer, client, or member. Launched in 1998, Constant Contact has long served the needs of small organizations, providing them with an easy and affordable way to create and build successful, lasting customer relationships through its unique combination of online marketing tools and free personalized coaching.
Founded in 1998 by Tom Kulzer, AWeber is an email marketing service that develops and runs an opt-in email marketing service used by over 120,000+ small businesses, bloggers and entrepreneurs around the globe. Their web-based tools help businesses grow by staying in touch with customers and prospects through email, newsletters, autoresponders, and email conversions to RSS.
Benchmark Email is a permission-based email marketing company that puts user deliverability and reputation at the forefront. Committed to bringing users the most up-to-date marketing trends and methods, Benchmark provides award-winning software and cutting edge features (email templates, email campaign management, contact list management, social media integration, real-time tracking reports, autoresponders, etc.) to both small businesses and corporations alike. Services are currently available in 7 languages.
CakeMail is a Canada-based email marketing company, founded by Steve Smith and Francois Lane, providing a simple and easy to use web-based email marketing software. They provide free and premium services that include features such as free email templates, performance reports, real time expert support, webinars and one-on-one training, and a growing knowledge base.
MailChimp is a popular email marketing service company that gives its users the ability to create, send, and track email newsletters whether for personal use or for projects for clients. MailChimp has features and integrations that will suit your email-marketing needs. You can create signup forms that match your brand's look and feel, and send your subscribers product updates, event invitations, announcements, or editorial content, use generated reports to improve your campaigns and learn more about your subscribers. MailChimp is free for lists of up to 2,000 subscribers.
Emma is a dynamic email marketing service company that allows you more with your email marketing — in less time. Packed with powerful features and one of the best interfaces around, every Emma account comes with everything you need to engage your subscribers. Notable features that allow you to create stylish newsletters and promotions in minutes include: drag & drop editor with an intuitive and streamlined workflow, built-in social media tools to expand your email's reach, autoresponders that target new subscribers and more.
Note: Many of the articles on this site include affiliate links that may earn us a commission if you decide to buy the recommended product.
Related Articles