Rethinking Public Relations (PR) in the Age of Social Media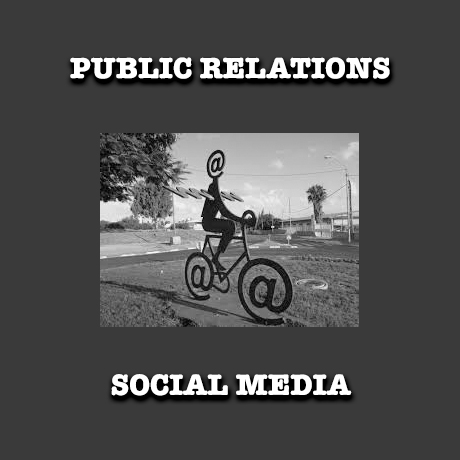 Public Relations and Social Media
Public Relations (PR) is the practice of managing the spread of information between an individual or an organization and the public. Public relations may include an organization or individual gaining exposure to their audiences using topics of public interest and news items that do not require direct payment. source:Wikipedia
In 2011/12, PRSA (Public Relations Society of America) led an international effort to modernize the definition of public relations and replace a definition adopted in 1982 by the PRSA National Assembly. The current definition of Public Relations is:
"Public relations is a strategic communication process that builds mutually beneficial relationships between organizations and their publics."
Social Media, on the other hand, is the social interaction among people in which they create, share or exchange information and ideas in virtual communities and networks. Social media depend on mobile and web-based technologies to create highly interactive platforms through which individuals and communities share, co-create, discuss, and modify user-generated content. Social media do not just include social networking sites like Facebook and Twitter, but also blogs, forums, message boards, photo sharing, podcasts, RSS (Really Simple Syndication), search engine marketing, video sharing, Wikis, social networks, professional networks, and micro?blogging sites (Wright and Hinson, 2009).
Traditional PR or Digital "PR" thru Social Media- Where Shall the 'Twain Meet?
As more and more traditional media like newspapers, magazines, etc. go digital, does this mean that Public Relations thru traditional channels has now become a thing of the past? Not. In fact, it is expanding rapidly. The goal of Public Relations is to communicate key information. The vehicle from which it is delivered may be evolving but the goal remains the same – no matter what type of media is used.
At one of the panel sessions conducted at the Council of PR Firms' Critical Issues Forum, executives of several leading firms noted a few interesting points in relation to social media:
Social media has many unique attributes, but it is really just another channel through which information is delivered. The newness of social media is going away as it becomes the new mainstream.
This means that Social Media is now one of the integral channels of communication that Public Relations practitioners use, alongside with newspaper, trade publications and broadcast media, to disseminate key messages to key audiences. The integration of social media into PR brings new tactics, new expectations and new outcomes. Both digital Public Relations and traditional Public Relations share the same goal, that is to enhance a clients' reputations and increase visibility among targeted audiences.
In a paper written by James L. Horton on PR and Social Media, he concludes with this thought:
In a broader perspective, there is little difference between traditional media relations and social media relations. In traditional media relations, practitioners identify reporters and editors and build relationships with them in order to get client news disseminated. In social media, practitioners identify influential participants and build relationships with them in order to get client news disseminated. It is more difficult in social media because there are more participants and there is less clarity in determining who key players are.

If history is a guide, over time, influentials will coalesce within social media, and practitioners will have a clear perspective on where to go. That is happening, bu there are still large areas of social media open to investigation.
Note: Many of the articles on this site include affiliate links that may earn us a commission if you decide to buy the recommended product.
Related Articles