I Relish My Comments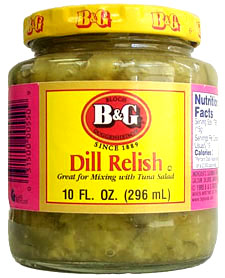 Update: A fix has been found and Comment Relish is Back in Action!
Update: It appears that the Comment Relish plugin is having some issues. I have been using the plugin for the past couple of days with no problems and then bam, thi morning my site is down. I clicked over to the creator's blog and discovered someone else having the same problem and getting the same error:
(The e-mail could not be sent.
Possible reason: your host may have disabled the mail() function…)
Have any of my readers encountered this problem? If so, have you figured out any other solution than to disable the plugin?
————————–
For some reason, every time I heard about this plugin I couldn't help thinking about hotdogs and hamburgers… As it turns out, it's pretty stinkin cool and I'm willing to bet it's going to help increase the number of subscribers to this blog. The plugin is called Comment Relish and it's one of the easiest plugins I've encountered in terms of installation (just upload it to the plugins folder). Better yet, the concept and use is nearly as simple as the install! Whenever a new person comments on your blog, it sends them an automated email with your customized message. I've set it up to thank the commenter for visiting and to ask them to consider subscribing to the blog. The email will only go out once per person (I'm not a fan of filling readers' inboxes with useless crap) and will provide yet another personal touch to your website.
As I mentioned, customizing the options and using the plugin is pretty simple as well. You enter the name and email address you'd like the message to go out from and then just enter your subject line and message. For example, I set mine to have a subject line of "Thanks for Commenting on BloggingExperiment.com" and the following body text:
Thanks for stopping by the Blogging Experiment (http://bloggingexperiment.com) and thanks even more for your comment! If you enjoyed the site please consider subscribing to the blog by either email (http://www.feedburner.com/fb/a/emailverifySubmit?feedId=902597&loc=en_US) or our RSS feed (http://feeds.feedburner.com/Bloggingexperiment). It\'s a quick and easy way to keep tabs on the experiment without having to remember to check back on a daily basis.

Also, if you have any questions or feedback on the site please don\'t hesitate to let me know.

Thanks!

Ben
http://bloggingexperiment.com
I've not tried using html or anything fancy in the email just yet. I figured I'd try it out as plain text for a while and see what kind of results it produces. If it works out as well as I expect, I'll start tweaking and testing different aspects such as including images etc in the message.
Have you used the Comment Relish or a similar plugin? If so, what kind of results have you seen from it? Please feel free to share your experiences in the comments below. Besides… you know you want to see this new plugin in action.
---
Related Articles