Precision Retargeting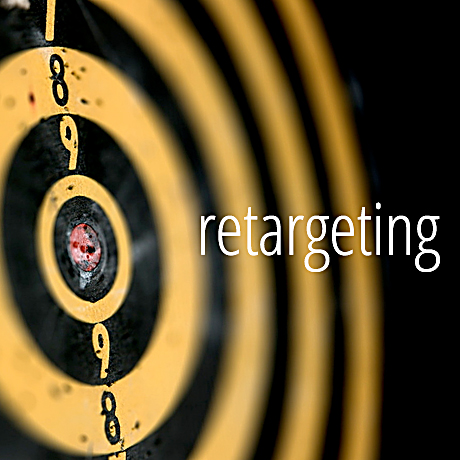 We all want traffic on our websites. Some visitors arrive deliberately while others are the result of organic traffic, referrals, social media, and happy accidents. For ad optimized websites, this is great news. However, not all who visit click on your ads or perform the CTAs (call to action) you want them to. What to do? One way to address that is through retargeting.
What is Retargeting
Behavioral retargeting (also known as behavioral remarketing, or simply, retargeting) is a form of online targeted advertising by which online advertising is targeted to consumers based on their previous Internet actions, in situations where these actions did not result in a sale or conversion.
In its most basic form, retargeting serves ads to people more frequently after they have left an advertiser's website. Some companies specialize in retargeting, while other companies have added retargeting to their list of methods of purchasing advertising. Retargeting helps companies advertise to website visitors who leave without a conversion – this accounts for about 98% of all web traffic. (source: Wikipedia)
Retargeting allows you to track all users that visit your webpage (or any online destination), and find those users across almost any site on the web. By building a retargeting list or "audience" of users who have visited a certain website, you can create powerful customized campaigns, tailored to those specific users, and which will only be seen by those users.
Retargeting Tips
Visitors will probably not buy anything, sign up, or share any personal information during their first visit. But that does not mean the conversion process stops when they leave the site. With retargeting, you still have a chance to bring them back. Here are some practical tips to help you with your retargeting campaign:
Segment visitors and tailor retargeting ads to be shown or not shown to specific groups. Target or not target correctly.
Be strategic. Determine what audience you are reaching out to – current customers or new audiences. Create a separate list for those who have been targeted already. Don't waste resources on users already converted.
Set ad duration, frequency, and rotation for the visitor list you are segmenting
Install Google Analytics and check your statistics to compare visitor behavior on your site.
Know your sale cycle (eCommerce sites). Longer retargeting time might mean visitors will be less likely to return.
Segment every page of your site to narrow down who you want to serve your ads to.
Geotarget strategically.
Retargeting is a great optimization tool that works in conjunction with other marketing strategies. When done correctly, it can convert casual visitors into engaged buyers. When overdone, it can come across as a little too pushy which might shoo potential customers away. A clear understanding of who you are targeting and developing a balanced, strategic, and well-thought out campaign with a clear call to action will help your website perform to its optimum.
Note: Many of the articles on this site include affiliate links that may earn us a commission if you decide to buy the recommended product.
Related Articles