Practical Media Buying Tips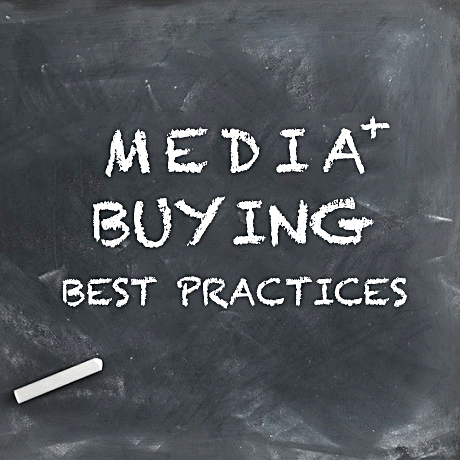 Media buying, also referred to as display advertising, is when a creative is placed on a website, network of websites, or an advertising network for the purpose of driving traffic or increasing brand awareness. It is also one of the many ways to create awareness for your authority site or your brand.
Here are some practical tips for cost effective and optimized media buying.
Target Audience
Understand their media habits and how they consume media on their devices.
Conduct a research on their demographics, psychographics, behavioristics (ComScore, Alexa, Quantcast, Technorati, Google Display Planner)
Determine their basic motivations (safety, security, convenience, money, etc.)
Study their search habits (websites visited, search engine data, etc.)
Determine the CTA (call to action) you want them to perform.
Determine the types of media (traditional, digital, both) that will be most effective based on what you learned about your target audience.
Define Your Marketing Goals & Objectives
Begin with the end in mind.
Determine what you want to achieve for you and your business. (brand awareness, sales, sign-ups, etc.)
Make a Plan and Execute it.
The devil is in the details so pay attention to details.
Determine what you want to achieve for you and your business. (brand awareness, sales, sign-ups, etc.)
Choose how to execute it: yourself, through an affiliate network or hire a professional to liaison for you to ad networks.
Exercise due diligence. Refrain from making uninformed or emotional media decisions that can waste your advertising budget.
Determine the type of campaign that best fits your needs (direct buy or via ad network)
Make Your Message Clear.
Advertising and marketing communications messages are usually referred to as the creative. Creative are the ads and commercials (images, text, rich media, videos, etc.) we see displayed in various multi media channels.
Determine the type of campaign format (images, text, videos, rich media, etc.) that best fits your needs.
Determine what ad sizes are available and which ones are the most effective. (leaderboards, ad boxes, skyscrapers, rectangles, etc.)
Carefully choose ad location, ad content, ad size and ad format. Ad Creative needs to be attractive, relevant, engaging, strategic, and with well written copy. Hire experts or professionals to create your ads if necessary.
Small is smart.
Save significant precious dollars by starting with small media buying providers, or, if you are confident enough, even by yourself. Also, if possible, buy direct from the site owner.
Be willing to learn.
At this point, your target market is still unpredictable. Be willing to test, track, analyze, rework, adapt to your market as many times as it takes.
Test everything and be willing to change or modify your ads and improve on them until you find a campaign that resonates with your market.
Watch the clock. Study which times produce the most activity for your ads.
Be a student. Nothing is permanent. Media and its expressions are constantly evolving so be aware of what's going on to stay relevant.
Note: Many of the articles on this site include affiliate links that may earn us a commission if you decide to buy the recommended product.
Related Articles