Power Up Your WooCommerce Plugin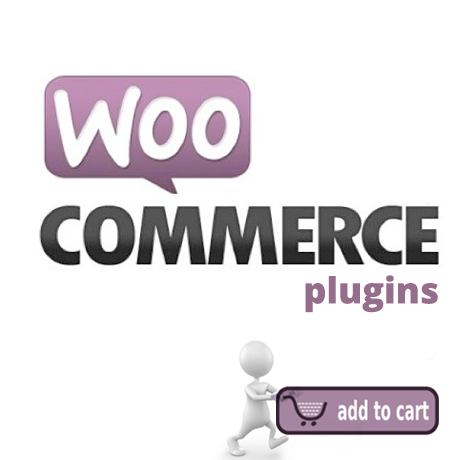 Creating an eCommerce site used to be a task that belonged to web savvy professionals alone. Thanks to WooCommerce, a popular and powerful free eCommerce WordPress plugin, even beginners can create a fully-functional, professional and industry-standard eCommerce site. WooCommerce is powerful in itself and can even be further enhanced with its own extensions. But there are also several plugins out there that can boost its eCommerce functionality even further. Here are some of these WooCommerce related plugins you can check out:
This small and lightweight plugin, intended towards shop managers, site admins, and webmasters, adds useful admin links and massive resources for the WooCommerce Shop Plugin to the WordPress Toolbar / Admin Bar. Switch from the front end of your site to 'Payment Settings' page or check recent 'Orders' etc. easily as links to all settings and tab pages of the plugin are readily accessible on the admin bar making your eCommerce activities quite easy to manage. You can also access WooCommerce resources from your dashboard with one click or simply search through the WooCommerce documentation. This plugin is fully WPML compatible. FREE.
WooCommerce Poor Guys Swiss Knife powerloads your standard WooCommerce installation and enables you to fine-tune your shop, customize your checkout forms, adapt your shop for country specific needs, set rules for cart operations and a lot more. Data captured via customized (added) form fields is available within your order administration and will be added in the appropriate sections of the individual orders. What shows up can be configured for each individual custom field. Data captured will be shown to the customer on the order receipt page and in emails.You can also organize your form using drag and drop and define if a field spans over the full row or set it as first or last element on a checkout form row.This plugin functions like a Swiss Knife for WooCommerce. FREE.
Managing repetitive tasks especially filling out customer information like shipping address, billing address, ship to, or bill to can be tedious especially if it occurs in bulk. WooCommerce Checkout Location Picker gets the current location of the customer, sets the location on the map, and autocompletes the billing and shipping address fill. If a customer wants to accurately set their location or want to change it, your client just needs to drag the marker around the map & the address is changed automatically. Convenient and easy. Premium.
WooCommerce Group Pricing shows different prices according to the user's group. Special discounts for commercials, wholesale, etc. Groups are created from Groups plugin by @itthinx. This plugin also works on variable products. PREMIUM.
Woocommerce iCharge JX Widget is the Australian Web and Mobile Payment Gateway. This Payment is based on Ajax Method and Transaction is completed entirely on your page without popup windows or redirecting to another site. Uses AJAX to optimize interactivity and performance. GST support. Issues email receipts or compliant tax invoices to customers on your behalf. Card details never touch your site, so your server is not at risk. No PCI compliance issues to worry about. PREMIUM.
Woocommerce Product Badges plugin lets the clients know what new products are added to your WooCommerce powered online shop by adding a badge to the newly added product. You have full control over the: days limit for the products, text to be shown on the badge, live preview changes, color of the text, background color, choosing the position of the badge via drag and drop or via manual input. PREMIUM.
WooCommerce Quick Related Products is a plugin you can use to show related WooCommerce Products in a Quick Popup View which is quite useful for enhancing user experience on WooCommerce sites. This plugin will show Related Products based on same Tags or same Category. These features can be customized via the Admin panel: fully customizable Popup and Request Button; Alignment, Text, Text Color, Text Size, Background Color, Border, Border Opacity and Border Radius of Button; Background Color, Border Radius, Button Text, Button Text Color, Button Text Size, Button Background Color, Button Border Radius" for Popup design. PREMIUM.
This plugin encourages website visitors by creating the impression that what you sell is genuine and that your store is doing well. With this feature, you can show the list of just sold products and customers who bought to your website visitors via a scrolling widget. This plugin displays information like: Minutes ago purchased, Product Thumbnail, Name of Product, Customer Name and Customer City is shown to encourage more interest and enthusiasm in your visitors. The Product Thumbnail image and its Name links to the product so that the visitor can directly navigate to it for more information. PREMIUM.
Note: Many of the articles on this site include affiliate links that may earn us a commission if you decide to buy the recommended product.
Related Articles