Pongsari Free WordPress Theme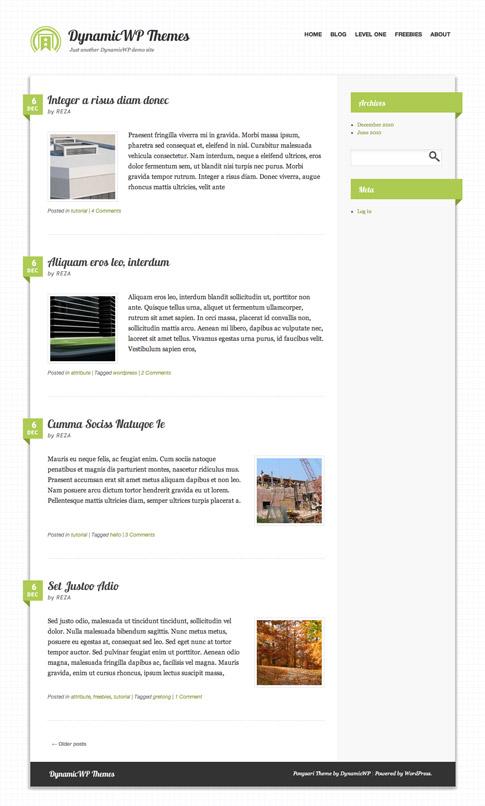 Pongsari free WordPress theme is a simple and clean template that is customized from TwentyTen theme, the official WordPress default template. Pongsari theme features support for WordPress' post thumbnail and custom menu functions. Pongsari is provided to you under the open source GPL License — this means that you can use it for all of your projects for free and without any restrictions! This theme is flexible enough that you can use it as a starter theme for your WordPress projects. Make sure to check out this great WordPress offering at the bottom of the post!
Pongsari Theme Features
WordPress 3.0+ support
Stylish, customizable, simple, and readable
Supports 6 widgetized areas (2 in the sidebar and 4 in the footer)
Supports the WordPress post thumbnail function
Supports the WordPress custom menu function
Cross-browser compatibility
Support for threaded comments
Pongsari Theme Showcase
Come back and check out the showcase as we find more sites from around the web using Pongsari.
Pongsari: FREE | Demo & Download
Note: Many of the articles on this site include affiliate links that may earn us a commission if you decide to buy the recommended product.
Related Articles