Paragams Free WordPress Theme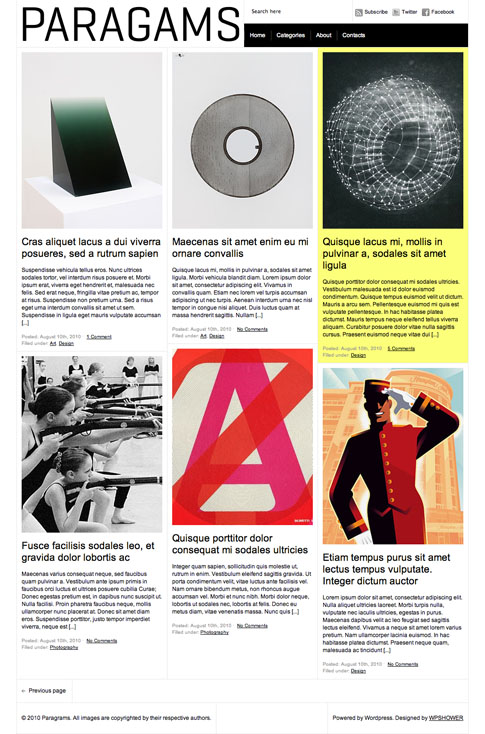 Paragams WordPress theme was made using special techniques and utilizes a lightweight, grid-based design with almost no images. Thanks to a number of custom features, Paragams free theme is really easy to use, administratively and client-side alike. Paragams free WordPress theme fits well into any journalistic leaning websites whether it is a news blog or some kind of online magazine.
Paragams Theme Features
Custom Homepage — Special homepage design adds some originality to your site. Paragams is able to be used as both a magazine and blog layout.
Modern Layout — Artistic modern design is light and airy.
Multi-level Dropdowns — Dropdown menu support is included (for you surfing convenience)!
Search Engine Optimized — WPShower loves Google. You love Google. With Paragams, WPShower makes sure Google will love you, too.
Paragams Theme Showcase
Come back and check out the showcase as we find more sites from around the web using Paragams.
Paragams: FREE | Demo & Download
Note: Many of the articles on this site include affiliate links that may earn us a commission if you decide to buy the recommended product.
Related Articles