Optimizing Ads In Your Advertising Networks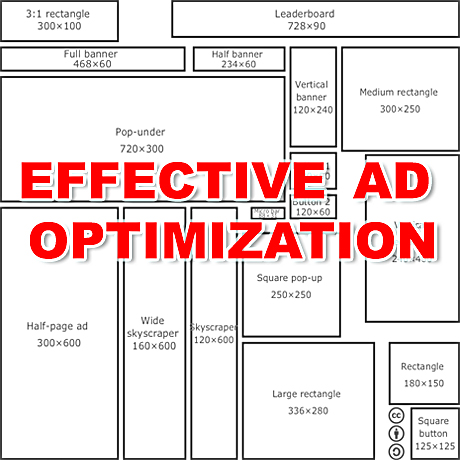 Running a successful business, whether online or not, requires skillful and deliberate marketing. Not only do you need to plan, design, and build a Google "friendly" website, you also need to carefully plan your marketing campaigns and strategically work out the best media buy that is both cost effective and affords you maximum exposure.
Check out these tips and tricks shared by Perry Belcher and Ryan Deiss to generate the most traffic at the least possible cost and help you get the most out of your ad campaigns.
According to Perry, Google likes hierarchy. Their mission statement is to organize the world's information.
Below are some of the elements of an effective organized squeeze page Google will like:
h1 tag – the headline tag. Make sure you have relevant keywords in the headline.
h2 tag – the sub headline tag. Make sure you also have relevant keywords in this section.
body/bullets – Pepper the body with relevant keywords
cartoon or video opt-in – Video works. It might be cheesy but people don't read. Talk to them.
relevant images – name non-relevant images on your webpage using numbers to achieve 100% image relevancy and improve your site's overall quality score.
There are 2 types of advertising networks in Google where you can offer your product:
search network – where you actually appear on the search pages
content network – where your ads are being syndicated through all Adsense publishers
Tip: You need separate campaigns for the search network and the content network. The content network is huge – 50x larger than the search network. Ads for the content network need to be unique, compelling, different – a stand-out that grabs the user's attention.
There are 2 types of ads you can display:
Text ads:
the ad is like a concise mini newsletter
the offer should be compelling
place a promise – specific sub headline
provide social proof
action url or domain – use dashes to make them easier to read if text is long
avoid negative ads that might backfire on you
Content image ads:
are graphical ads – picture ads
these are effective because they provide lots of exposure
establishes your brand
make the ad look like an ad and provide a call to action
image ads have lower cost per click and get a lot more impressions
text ads are evaluated for relevancy automatically while image ads have limited review which gets them approved much faster than text ads
trackable for exclusion to check which ad is doing well on what site
Tips:Use image that grabs attention. Arrows get your eye to move a certain way and points to where you should click. Sell the click (pay per click). Test static or animated image ads to find out which works best.
Use ALL image ad sizes to service all types of ad spaces that can fill remnant space on publishers' websites::
banner (468×60)
leaderboard (728×90)
square (250×250)
small square (200×200)
large rectangle (336×280)
medium rectangle (300×250)
skyscraper (120×600)
wide skyscraper (160×600)
Try out these tips and tricks to see your traffic conversion improve. Share your stories. We'd love to hear from you.
Note: Many of the articles on this site include affiliate links that may earn us a commission if you decide to buy the recommended product.
Related Articles