Ninja Free Email Marketing Tips for eCommerce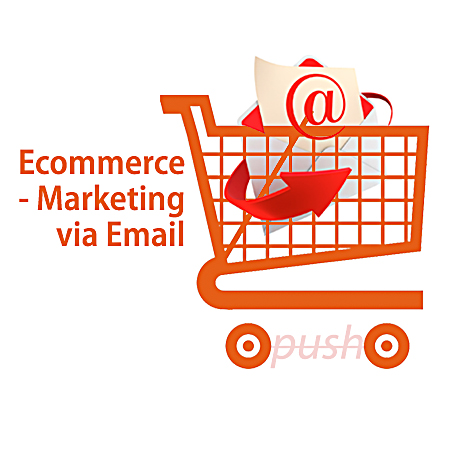 Email marketing is still one of the most effective ways to reach customers even in the midst of all the social media networking chatter. Status updates and tweets can get buried in just a matter of minutes and you might fail to catch the notifications. Email is not that quickly disposed of and can be sorted, nested, tagged, labeled, and marked as important.
Below are some email marketing tips and nuggets of wisdom for eCommerce stores as shared by seasoned eCommerce and Internet marketing expert, Eric Shannon.
Email for eCommerce is different. Most of the battle is actually creating the email and sending it. Tip: Words don't sell the clicks. Images do.
Create a Customer List – Make sure your cart integrates with your email service provider and that your customers automatically end up in an email list. Choose an email service provider that is eCommerce friendly.
Create a Prospect List – people who come to your site but don't buy anything. Create an offer or "bribe" that is congruent with what you are offering to encourage them to leave their email. You can design your web template to add an email collection section on your sidebar, an overlay, or an exit offer box (discounts etc.) that appears when the visitor is about to leave your site. Be careful what type of popups or windows to use to make sure that it is customizable and targets specific user behavior only. You might have to ask someone to custom code this into your website template.
Create a Cart Abandonment List. Find an app that integrates your email service provider with your shopping cart that collects email even if the user abandons the cart.
Types of email you can set up and send to your users via auto responders:
Trust Builders – This type of email creates trust and confidence between you and your customers. State the reasons (return policy, warranties, low price guaranties, etc.) why people should be comfortable doing business with you.
Social proof – This type of email (usually in auto responder) features real life examples, reviews, or proof to establish and assure customers and prospects that your business is really legit.
Content email – This type of email can be used to connect and engage your market. It can contain pictures, video, short articles, links to your site or to helpful resources online. Tip: The email template should resemble the template of your actual website. Optimize your email header with navigational links that direct them to where you want them to go.
Offer email – Evergreen (no expiry) or broadcast (time sensitive) offers. This type of email can be used to increase conversion. Ex. new stuff, site-wide sale, category blowout, clearance items, evergreen offers, holiday sales, discounts, free shipping, etc.
Study your market behavior to be able to know when to schedule sending your emails strategically and to which type of email list you are sending them to.
Note: Many of the articles on this site include affiliate links that may earn us a commission if you decide to buy the recommended product.
Related Articles