Need More Speed? Improve Your Site's Loading Time Significantly With These Tools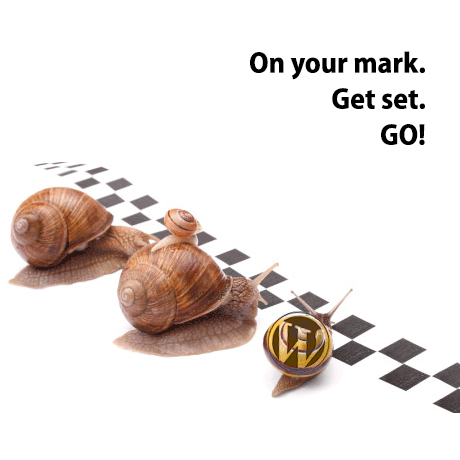 Fast food. Fast cars. Fast download. Fast upload. We live in an instant gratification generation and everyone wants to get everything "Pronto!" – especially on the Internet. Here are some of the tools you can use to make sure your site is up to par as far as speed is concerned. Check these out.:
High performance web sites lead to higher visitor engagement, retention and conversions. Analyze and optimize your website with PageSpeed tools to implement the web performance best practices. The PageSpeed family of tools is designed to help you optimize the performance of your website. PageSpeed Insights products will help you identify performance best practices that can be applied to your site, and PageSpeed optimization tools can help you automate the process.
Page Speed Insights measures the performance of a page for mobile devices and desktop devices. It fetches the url twice, once with a mobile user-agent, and once with a desktop-user agent. PageSpeed Insights measures how the page can improve its performance on:
time to above-the-fold load: Elapsed time from the moment a user requests a new page and to the moment the above-the-fold content is rendered by the browser.
time to full page load: Elapsed time from the moment a user requests a new page to the moment the page is fully rendered by the browser.
Pingdom Website Speed Test is an easy-to-use tool to help you analyze the load speed of your website and learn how to make it faster. It lets you identify what about a web page is fast, slow, too big, what best practices you're not following, to help you optimize the performance of the website. You can:
Examine all parts of a web page – View file sizes, load times, and other details about every single element of a web page (HTML, JavaScript and CSS files, images, etc.).
Automatically put together plenty of performance-related statistics for you based on the test result
See how your website conforms to performance best practices from Google Page Speed
Trace your performance history
Test from multiple locations
PicResize.com is one of the oldest and most popular image editing tools on the Internet. Easily crop, resize, and edit your images online for FREE using this online image processor.
Smush.it uses optimization techniques specific to image format to remove unnecessary bytes from image files. It is a "lossless" tool, which means it optimizes the images without changing their look or visual quality. After Smush.it runs on a web page it reports how many bytes would be saved by optimizing the page's images and provides a downloadable zip file with the minimized image files.
The smushed images on Smushit.com will only be available there temporarily so do not link to it. Instead, download the zip file containing the smushed images for your web page and replace your image files with those files.
TinyPNG uses smart lossy compression techniques to reduce the file size of your PNG files. By selectively decreasing the number of colors in the image, fewer bytes are required to store the data. Use TinyPNG to shrink images for your apps and sites. It will use less bandwidth and load faster.
jQuery is a fast, small, and feature-rich JavaScript library. It makes things like HTML document traversal and manipulation, event handling, animation, and Ajax much simpler with an easy-to-use API that works across a multitude of browsers. This plugin allows you to delay loading of images in long web pages. Images outside of viewport wont be loaded before user scrolls to them.
This plugin creates a profile of your WordPress site's plugins' performance by measuring their impact on your site's load time. Often times, WordPress sites load slowly because of poorly configured plugins or because there are so many of them. By using the P3 plugin, you can narrow down anything causing slowness on your site.
Note: Many of the articles on this site include affiliate links that may earn us a commission if you decide to buy the recommended product.
Related Articles