Mobile SEO is the New Bubble
Like the original search engine boom, smaller companies are now charting the waters to see if location assisted mobile geotagging can help web rankings. Is it worth the time to invest now?
While most users relate geotagging to pictures, where digital pictures that are uploaded to web-sharing sites like Flickr and Photobucket can show the time and location where they were taken, the practice itself has much larger potential. In terms of marketing, geotagging through smartphones enabled with GPS systems can also create a digital record of where a user is at any given moment, and what digital billboards to show them.
Geotagging the Web
---
With geotagging, web designers can designate location specific tagging onto files, namely the latitude and longitude. For localized service businesses, a new market that goes beyond simple online marketing as well as direct mail can offer a way to direct traffic while on the go. Users looking for specific components through their mobile services can be matched to their searches, allowing businesses close by to advertise sales, specials, coupons, and even last minute promotions. For the time being, however, this type of mobile SEO will be heavily short tail keyword specific considering that users will be typing on cramped keyboards.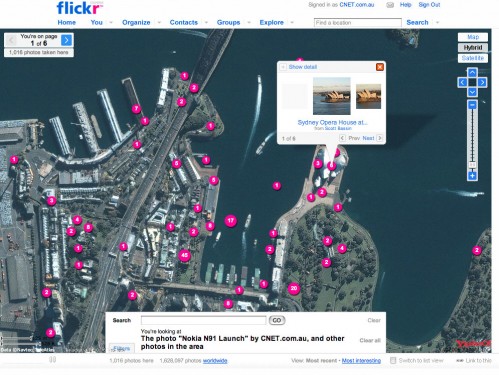 So far, the major mobile applications that have support for geotagging are either photo or blog related, namely Geocorder and Placetagger for photos, and WordPress for blogs. Twitter has also introduced geotagging where users can choose to show where it is that they are accessing the social media site from, though this has been said to be a breach of both privacy as well as security. What is important to note though is that the service is already in place.
Plan in Motion
---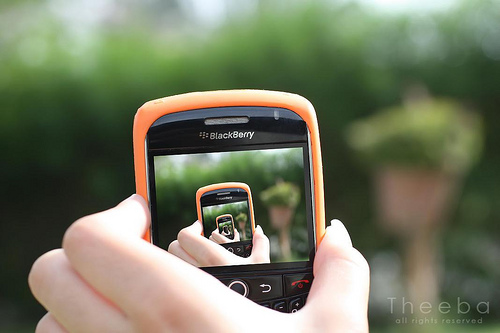 Image credit:
THeeba © ( AD )
By having your location services on your smartphone turned on, certain programs can already use this information to personalize and target you as a consumer. Pandora's free mobile player (Paid version is ad free) already offers localized ads for restaurants and other service businesses mixed in with their national companies like Nike and Kraft. In Pandora's ad, a banner pops up at the top of the controls bar showing a slogan or advertising campaign that can be clicked for immediate information that pops up. Essentially, this turns mobile users into online traffic as well as physical brick and mortar consumers.
Not only would geotagging benefit retail stores, but also tourist attractions, entertainment venues, and even mobile businesses like lunch trucks. The practice is not so different from typical desktop advertising, where popular free sites with high volumes of social users are targeted for marketing campaigns that can narrow down target demographics. In the same way Facebook sells optimized ad-space to businesses looking to connect with users in certain age groups and locations, GPS functionality also warrants directed campaigns for users who are within walking or driving distance from a store, or if they happen to be searching for similar services.
Searching for the New Bubble
---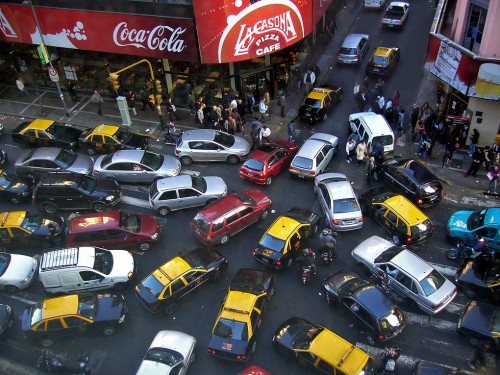 Image credit:
grace3737
In the same sense that the search engine success that Google has experienced (currently 85% of the market share) has helped to make it a household online yellow pages (even more-so than the actual Yellow Pages website), mobile SEO coupled with assisted geotagging could create a mobile internet that offered a much more constructive GPS experience.
Like the search engine boom, where online traffic is now largely directed through search query results, many businesses have turned to search engine optimization to market and advertise their company information to live users. Unfortunately, the original boom also ended with the downturn of many reliable engines simply because of marketing practices, as well as the popularization of Google's own formulas for deciding linking relevance – something that did away with the abundance of paid searches on large sites like Yahoo.
Google's algorithms have been able to decipher whether or not certain keywords are selected, helping to create a traceable list of keywords that are consistently used. Many times in search engine optimization, these keywords can be implemented directly into meta tags to help the networking and web crawling process by search engines. With mobile seo, geotagging metadata directly into blogs or websites will help to pull up localized information in searches, something that can lead to a nearby smartphone user detouring to visit a location.
If the process of geotagging can be popularized by web designers and businesses, then the possibility of direct results from searches like "nearest movie theater" or "closest post office" would result in a direct link to directions without having to enter any location services. Mobile geotagging would allow all forms of website, blog, and social media location data to merge the experience into a direct physical answer to search queries.
Where's the Audience?
---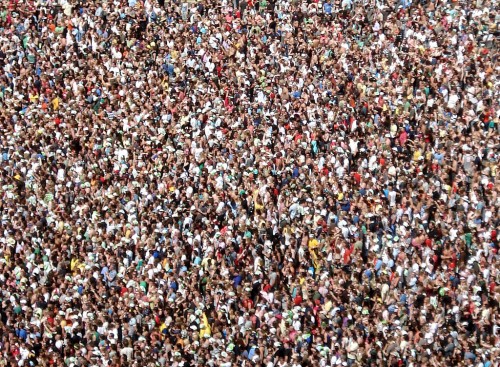 Image credit:
GlowPlug
While the current audience for geotagging has remained photographers and traveling writers, there is a growing need for ways to incorporate the information that location services can offer into profitable data. Smartphones from the US are leading the charge by introducing numerous high-powered handsets this year with geotagging functionality incorporated directly into cameras, such as Android's Droid Incredible as well as Apple's upcoming 4th generation iPhone.
Users have already welcomed the functionality that location tagging has offered regular as well as photo blogs by incorporating them into updates that show live pictures taken while the user is traveling. The photos can be saved with mapping services like Google Maps that show when and where the photos were actually taken.
Currently, the process of tagging blogs and websites with location information has only been used to detail travels or mobile uploads of images, RSS feeds, and the like. In the future, however, the process can be used to build databases of local businesses and services by zip code, city, or even user-selected radius settings. Using location assisted services will not only enhance search engine services, but also help to create a private market place for the web.
---
Related Articles