Marketcircle Giveaway Contest – Free Licenses For Professional Time Billing App
Hello, it's been a while since I started blogging on AEXT.NET. Although, AEXT.NET is still a young blog, it is receiving positive comments from the readers. I always look for giveaways from my partners or from others who want to support their products for the giveaway. Today is the big day of AEXT.NET because it's the first time I have a giveaway for my readers. Thanks Marketcircle for the giveaway with 3 free licenses for Professional Time Billing App: Billings 3.
If You want to stay updated and get news regularly consider subscribing to AEXT.NET feed and following on Twitter.
Dear my readers!
I received giveaway contest proposal from Marketcircle with 3 Billings 3 Premium licenses for Individual. The price of each license is $39.99 but now you have a chance to get it for free!!
This is the first time I have a giveaway for AEXT.NET readers, so I have to make it simple. You can be easy to be a winner if:
Follow me on Twitter.
Tweet about this Giveaway: "RT @prlamnguyen Marketcircle Giveaway Contest – Time to get free licenses for Billings 3 http://bit.ly/5Wt8vV" or just simply click on Re-Tweet button above.
Leave a comment about this giveaway.
The winners will be randomly picked at www.random.org. Remember to fill your name and e-mail address correctly because the winners will be contacted via e-mail only. The contest is open till December 22th, 2009 and the winners will be announced on the next day.
What is Billings?

It is a time tracking and invoicing application for the Mac, targeted at designers & freelancers. Billings app recently won an Apple Design Award at WWDC (Worldwide Developers Conference).
Billings is an excellent example of a highly usable localized application, designed specifically for Mac OS X and small business users. Billings is designed to manage time-tracking and expenses for small business users and produce gorgeous invoices. Billings is built on Cocoa, and integrates with Mail, Google Maps, and iCal. It supports F-Script for invoice design, produces cross-platform PDF invoices using Quartz, and leverages the Address Book framework. Billings is localized in English, French, German, Japanese and Dutch. A companion iPhone app is on the way.
You've probably made sure that your website, business cards and letterhead reflect you and your professionalism. Now it's time to extend that professional look to your invoices. In fact, your image should be at its strongest, when you ask your client for payment. Billings generates the most professional looking invoices anywhere and we've included 30 templates to choose from. Simply add your logo and contact details and you are ready to invoice out of the box. You can get your first invoice out in 5 minutes.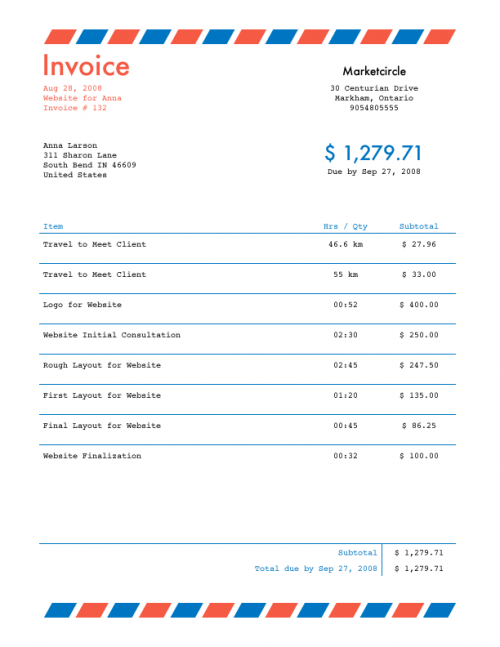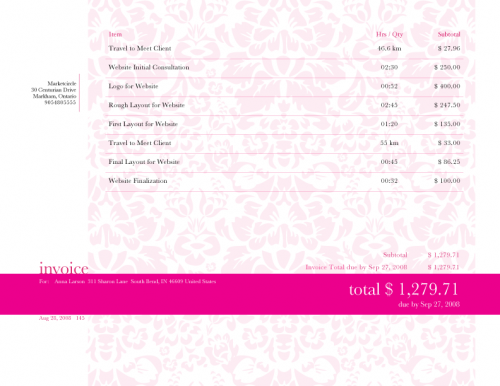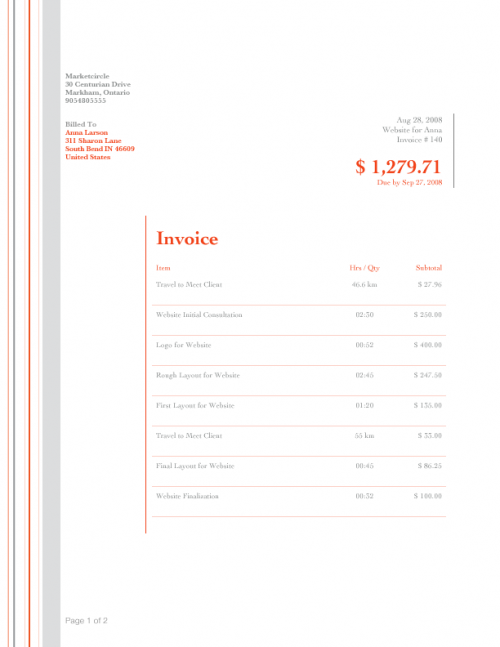 What do people think about Billings
From the first time you launch it, Billings makes things easy… the program's sleek interface is full of thoughtful touches. – Nathan Alderman (Macworld)
Billings is far more versatile than any other time tracking application we've seen… – Tom Gorham (MacUser UK)
Voted as one of the "35 absolutely Essential Mac Apps." – freelanceswitch.com
It's easy to be a winner
There are no requirement to enter to this giveaway, that's why it's easy to become a winner. Now, it's not the time for you to go around somewhere then come back later because you may think it will be still here. You need to rush! Everyone will tries their best to get this giveaway, so why won't you?
---
Related Articles