Logo Trending for 2010
The purpose of a company logo is to represent the company's products, services, and business philosophy in a single image. Quite often a company's logo is the first aspect of the company a consumer encounters, and therefore creates a lasting impression in the consumer's mind. For this reason, it is imperative that a company's logo provides an accurate representation of the services and products it offers. It is also important for the logo to be physically appealing to the company's target consumer base.
For example, consider the Gerber baby logo: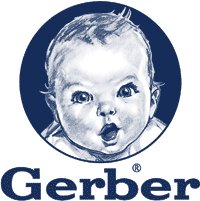 While the color of the logo has changed over time, the essential design—featuring an appealing portrait-style picture in a circular frame—has remained the same, and continues to be effective. The reason for the success of this particular logo has to do with its visual appeal to the current or expecting mothers that make up Gerber's target consumer base. A logo with sharp lines and a crying baby would hardly be as effective as the featured circular portrait of a happy baby.
Now consider the evolution of the Firefox search engine logo, as shown below:

While the original Firebird logo was somewhat cartoonish and even a bit threatening, the original Firebox logo—which emerged at the same time the search engine changed its name—draws the viewer in and resembles the circular motion signally the loading of a web page. Nonetheless, the coloring of this original Firefox logo is somewhat dark and potentially foreboding, whereas the current Firefox logo is lighter and brighter, and suggestive of optimism. This evolving shift from dark to light is one of the more prominent logo trends of 2010.
Light Trend
The reason behind the shift from dark to light has to do with the modern consumer's eye being trained to detect projected light, either from a television screen, movie screen, or computer monitor. Logo designers have therefore begun applying this concept of projected light, as a method of catching the consumer's eye and then commanding its attention.
Color Trend
Another way of commanding the eye's attention is too incorporate the use of bold colors in a logo. Logo designers, therefore, are using lighter and brighter colors all the time, often incorporating several colors—or even a rainbow spectrum—into a single logo. While the rainbow spectrum once represented a single group of people only, it is now being used to represent an array of the products, services or choices a corporation provides. For example, consider the following logo for Rainbow Realty in the Cayman Islands: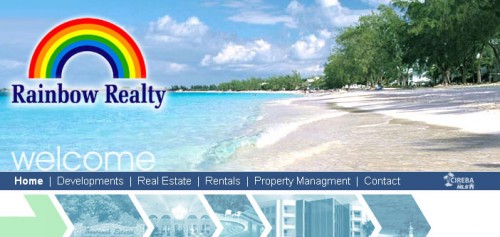 Rainbow Realty is a company that specializes in vacation homes of all shapes and sizes, from larger homes for families to intimate bungalows for two, and their logo represents this range. The rainbow logo is also suggestive of the carefree getaway buyers seek when they purchase a vacation home. A logo featuring thunder and lighting, on the other hand, would hardly be appropriate for such a company as Rainbow Realty.
Animation Trend
Color is also being used within images in company logos. For example, the U.S. Virgin Islands logo features a cubist rainbow figure on stilts juggling stars. This figure is digitally animated on the Islands' web page; more animation, in addition to more warping and faceting of images in logos is yet another prominent trend of 2010.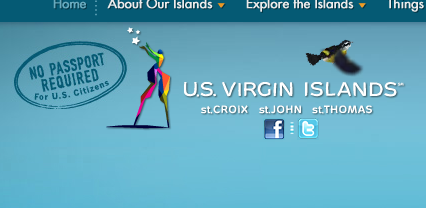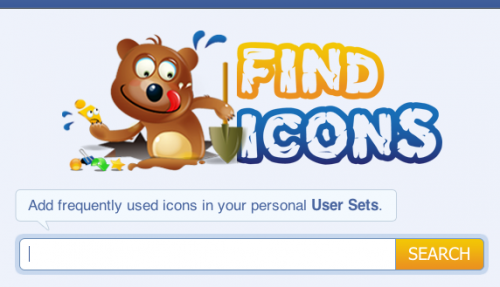 The trend towards animation has largely to do with the continuing development of illustration software, such as Illustrator Swirl, Pucker, and various other systems using the Delauney Raster process of creating spatial and color distinctions. As the sophistication of illustration software continues to improve, you can expect to see more color and animation in corporation logo design.
Reductionist Trend
Another thing you can expect to see more of is the reduction of logo images to a representation the company's essence. For example, consider the evolution of the Apple computer logo: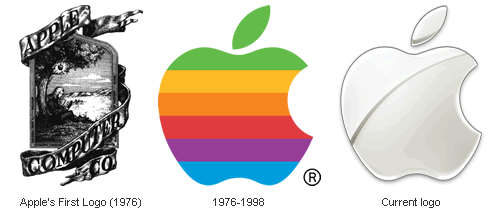 While the original logo of 1976 featured Isaac Newton about to be struck by an apple, the company very quickly decided to drop Newton from the scene and concentrate on the apple, which is representative of inspiration itself, as opposed to receiver of inspiration.
In 1999, after twenty-two years of a rainbow-painted apple logo, Apple dropped the rainbow for the streamlined look of a transparent apple. This new look is suggestive of streamlining the Apple computer itself, which is essentially what Apple has done over the course of the past decade. Still, Apple might do well to jump back on the color bandwagon—even if only slightly—as the transparency of this current logo is somewhat forgettable.
Freedom of Innovation Trend
A more general trend in logo design is the lean towards innovation and a pulling away from traditional methods of logo design. While much of this is due to advancing illustration software systems, it is due also to a shift in approach toward logo design. For instance, many logo designers are following the example of designers from Eastern Bloc countries. These designers typically present several dramatically different logo designs to a single client, thereby applying the rainbow spectrum concept to even the approach to logo design.
This is an important trend, as it allows a company the opportunity to consider making changes to its current persona, and to see those changes applied to an image. As more and more companies come to acknowledge the value of having so many options to choose from, you can expect to see even bolder manipulation of shape, space, color and eye-commanding light.
Departure from Words
If a picture is worth a thousand words, it could also be worth a thousand consumers, provided the picture is bold and visually appealing to consumers. For this reason, you can expect a departure from block lettering and overly wordy explanations in logo design. Where once the objective of logo designers was to cram as much information into a logo as possible, the current objective is convey the company's essence in a single, self-explanatory image, such as the Gerber baby and Apple computer logos.
References:
This article is sponsored by NextDayFlyers, an online brochures printing company.
---
Related Articles