Key Performance Indicators – Website Statistics You Need to Pay Attention To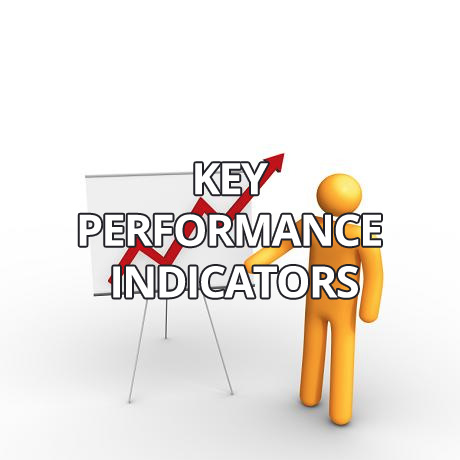 Any endeavor or goal, whether business or personal, must be governed by SMART objectives. This means that any project or undertaking has to shoot for something that is Specific, Measurable, Attainable, Relevant and Time bound. To effectively measure a project's performance with respect to the set objectives, you need to use specific and relevant metrics and standards. These key performance indicators are the means to evaluating and measuring success.
Similar to objectives, care must be taken in choosing your KPI's. You must choose KPI's that measure a specific aspect of the task for the information to be reflective of what is truly going on. The indicator must not be difficult to measure. It must have repeatable reliable measurements when assessing the state of the system. It must also have relevance to the objective you are measuring.
The use of KPI's enables tracking of a system's performance over time. This way you are able to detect any trends or events that result in performance dips or improvements. KPI's can be used as triggers to fix performance issues that otherwise are hard to detect. Overall, these reports can give you a better and more quantitative method of measuring how well your business is doing. The challenge is being able to correctly analyze the statistics in the context it was taken and also in relation to other data.
As far as web analytics go, having lots of traffic or numerous visitors may not necessarily mean that the website is performing well particularly if it does not meet the set goals and objectives of the website. Conversion? Subscription? Sale? The KPI should be able to provide the information necessary in order to be able to determine what actions can be done to correct or improve the current website setup to encourage the visitor to perform the actions you want them to (eg. opt-in, register, share, watch a video, etc.)
Data comparison can also be done over a specific time frame in order to analyze trends or behaviors during certain seasons. Critical Success Factors (CSF) can be set in order to effectively measure whether current strategies and policies are successful or not. Analysis can be done to study attrition, bounce, and abandonment rates and the reasons behind them.
By themselves, web analytics reports or any business reports are simply reports. Choosing what to measure is critical. Metrics vary depending on the website's objectives and goals. Analytics reports and the results indicated therein become relevant when measured against the business goals and objectives of the website (blog, eCommerce, magazine, portfolio, etc.) to create a more educated & calculated conclusion as to the current state of the website and how it can be further improved.
Note: Many of the articles on this site include affiliate links that may earn us a commission if you decide to buy the recommended product.
Related Articles