Just Pin it: Tips for Promoting Your Business on Pinterest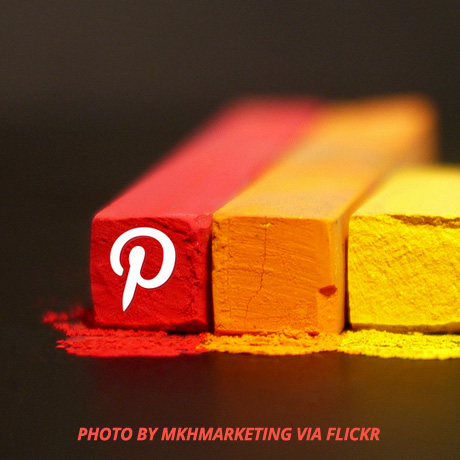 A 2012 Experian report named Pinterest as the third most popular social media site, behind Facebook and Twitter. While Facebook might be considered at the top of text-based posts, Pinterest may be the top of image-based posts. If you like the idea of generating excitement in your customers with images related to your products and services, then it's time you look at Pinterest as your next marketing tool. Get ahead of your competition with these tips for using Pinterest to create a buzz around your company.
Is Pinterest for You?
You first need to determine if Pinterest is a right fit for you. Pinterest is a digital bulletin board where people can post photos to share. Users create different theme boards such as travel, food and fashion. Visitors browse each other's boards and "like" the images or "repin" them to their own boards. People look for boards that share their interests and then follow them.
Ask yourself if you can you use images to convey your company message, create interest among your visitors and still not look like an advertisement. If so, think about themes that will work for your business. For example, if you are a manufacturer of golf sporting apparel, you could create a "world's most beautiful golf courses" theme with photos of golfers wearing your clothing line. However, if you sell wholesale commercial plumbing supplies, Pinterest is probably not a marketing tool for you.
Your First Pinterest Board
The first step is to pick a theme to create your initial board, advises Forbes. A theme should draw in an audience with similar interests. Your theme can be broader than your products, such as the golf course theme. Or it can be narrower to target a specific niche of customers. For example, if you manufacture bicycles, your theme could be bicycle endurance races around the world.
You may want to create several theme pages. Along with the bicycle racing theme page, you could have a family bicycle outing theme and a child's first bicycle theme. There is no limit to the number of themes you can use.
Driving Traffic to Your Website
Images link back to their source and you can specify additional links on each image. When you post images to Pinterest that are on your website, a visitor is sent there by clicking on the image. Set up the links with each image to take the visitor to the appropriate page on your website. Google follows these links from Pinterest, which can increase your SEO. Provide descriptive titles and descriptions for each image to also improve the search results in your favor.
Share Your Own Pinterest Pages
Share your new pins with your Twitter and Facebook followers to increase traffic to your Pinterest pages. You can set up your Pinterest account to automatically create a Facebook post or Twitter message with each pin you do. Add the "Pinterest Pin It" button on your site to encourage others to pin content from your site onto their boards. Include the link to your Pinterest pages in your email signature and in any newsletters you send out. Also have an obvious "Visit us on Pinterest" button on your website with a link to one of your themes.
Photo by ShardsOfBlue via Flickr
Engage Your Visitors
You can put out challenges to your visitors to get them engaged in your theme. For example, using the child's first bicycle theme, ask people to post photos of their own children with their first bicycle on your Pinterest theme. Offer to showcase the best photos on your website and even in future marketing material.
Get Involved in Paid Promotion Opportunities
Pinterest recently announced that it will be offering sponsored content, reports Mashable. You can decide specific pins that will show up in user search results. These promoted pins are being tested with a limited number of businesses as Pinterest finalizes how they want to present them to the viewers.
Additional Benefits from Social Media Marketing
Look for other ways where your marketing efforts can benefit your business. For example, when searching for the best credit cards for rewards that are useful to your company, notice that some give you extra perks for advertising in selected media. They also give you more points for purchasing from selected computer hardware, software and cloud vendors that offer vital business tools such as bookkeeping programs, which can be helpful as you build up your computing resources in preparation for your social media campaigns.
Note: Many of the articles on this site include affiliate links that may earn us a commission if you decide to buy the recommended product.
Related Articles