IM Creator – The Perfect Website Builder!
The Internet contains hundreds if not millions of websites; as we speak, it is highly probable that more and more websites are created to serve the needs of hungry Internet users. We are all eager to discover new information and this is why web designers have their hands full when it comes to such things. For those of you who have decided to go down this road but do not have too much experience in building websites, there is always the possibility of using a free website builder such as IM Creator. Let's find out more information about it.
Whenever you decide to use a website builder in order to design a website, you will have to take a few things into consideration. For example, with IM Creator, there are no associated costs, so you do not have to worry about not being able to afford using it. Moreover, this website builder is extremely simple to use, so, once again, you won't have to worry about not knowing how to use it. You just have to follow the indicated steps and soon you will have the website you have pictured in the first place.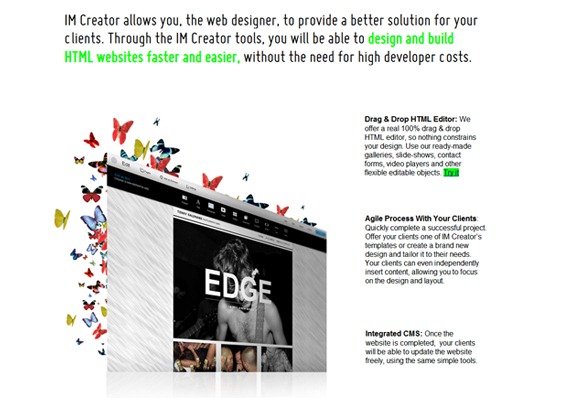 A lot of people fail to take into consideration that designing a simple website does not necessarily require programming knowledge. On the contrary, by using the drag and drop editor that is present online at IM Creator, the HTML pages will be created before you know it. You can even continue a design that you have already started, so you can certainly understand the level of efficiency IM Creator provides. Does anything else matter? Certainly. When you will hear about this website builder, the word elegance will often be associated to it. The reason has to do with the impressive number of elegant design templates that are presented right in front of your eyes.
What is everyone looking for when it comes to using a website builder? Maybe we do not want to admit such a thing but the truth is we are all looking for things to be easy; we do not want them to be over-complicated. This website builder will guarantee a fast and uncomplicated process of making a website; the same goes for anything that is related to updating, promoting or maintaining the website. Your website will be the wonderful result of all the work that you have put into it, of course, with the help of IM Creator.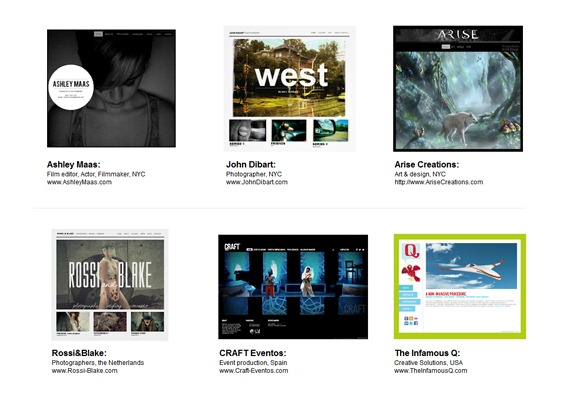 Take the video tour and learn how you can easily create a website using IM Creator. Do not hesitate to obtain all the information you need on this amazing website builder, because you need to know how you can take full advantage of it or explore its entire potential. You can even see other websites that have been created with the help of IM Creator and convince yourself, in just a few moments, that this is going to be the best decision you have ever taken in your life.
---
Related Articles