iKonik Free WordPress Theme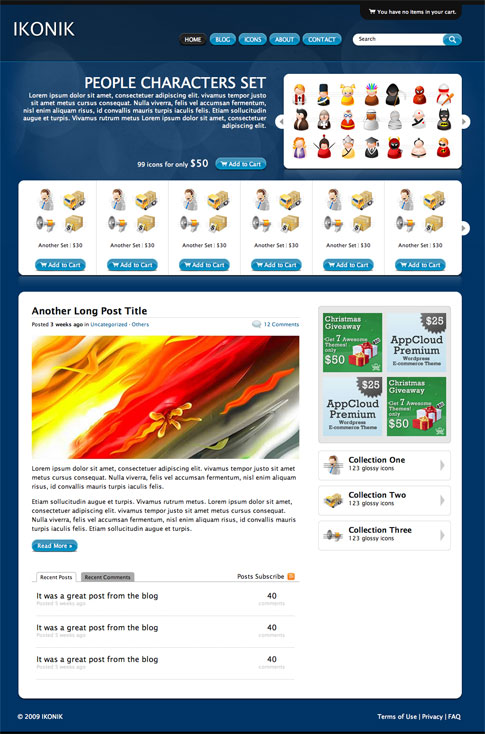 iKonik free WordPress theme is derived from the Indonesian word "ikon", or "icon" in English. iKonik theme utilizes a beautiful, modern web typeface, which is perfect for your online graphic design stores whether you want to sell vectors, icons, logos, buttons, or any other graphic stuff. iKonik presents your customers with a bold, pleasant experience, which is sure to keep them coming back time and time again. You can try out a demo and download iKonik free WordPress theme at the end of this post!
iKonik Theme Features
Bold styling
eCommerce geared WordPress theme
Intuitive interface
iKonik Theme Showcase
Come back and check out the showcase as we find more sites from around the web using iKonik.
iKonik: FREE | Demo & Download
Note: Many of the articles on this site include affiliate links that may earn us a commission if you decide to buy the recommended product.
Related Articles