Icons-Land : Land of Awesome Icons for Your Attractive Design
If you are searching for Vector Icons or Stock Icons in web, then Icons-Land is one of the best places to find some of the latest Stock and Vector Icons that are available for most reasonable prices. There are many variants that are available in Icons-Land that can help in your web design.
About Icons-Land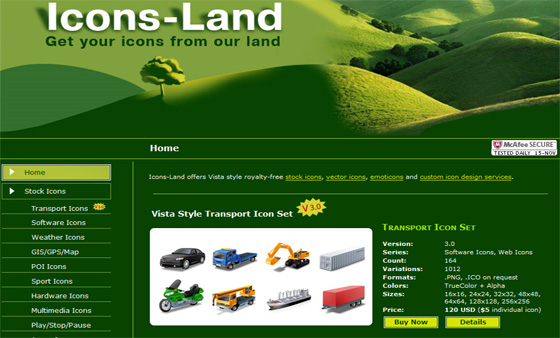 Icons-land is a place where you can find experienced logo designers showcasing some of the most popular Vista Styled Vector and Stock Icons.
Top Icons Available in Icons-Land
In Icons-Land, you can find various icons of stock, vector and also emoticons which can be used for commercial use.
Stock Icons in Icons-Land
Stock icons are again categorized into hardware icons, flags Icons, people Icons, transport icons, software icons, and weather icons etc. which are organized easily and available in the left hand side bar and easily browsed through their site.
You can just click the link and can get various quality logo designs of it. Here in each link you can find a catalog where you can download all icons and also you can see the preview of the icon.
Vector Icons in Icons-Land
Likely, vector icons are again categorized into vector hardware Icons, Vector flags Icons, people Icons, transport Icons, software icons, weather icons etc. Here the vector hardware Icons is the new addition where you can find about 375 items of modern electronic hardware such as Computers, Mouses, Flash Cards, iPhone, iPod, Game Consoles, Servers, Cables, and much more. The devices are pictured in Windows Vista style so it is obvious that your application looks stylish. Vista Emoticons and love icons are also available.
Download Trial Set of Icons
If you are looking to have a look and feel of the Icons, you can download a sample set that is available in Icons-Land and purchase the full set once satisfied with the Icons.
Vista Style Emoticons – Download Vector Emoticons Demo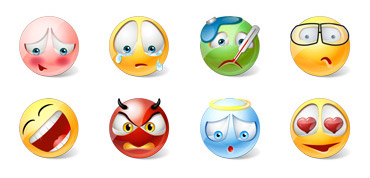 download Vista Style Points of Interest Icon Set Samples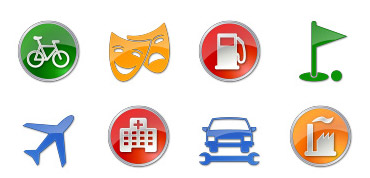 Huge Reputation Online
Icons-land.com is the place where you can find Vista style royalty-free stock icons, vector icons, emoticons and custom icon design services. Most of their customers say icons-land.com is one place where you can get quality, fast, assured logos at a competitive price. Also most of the web designers are already using Icons provided by Icons-Land.
You can get full package of Icons that come with every set. This covers all the wide range of Icons which generally are necessary during Web Design or development. Start using Icons-Land for your business and grow your business online.
---
Related Articles