How to Keep Up: Make Your Blog Mobile-friendly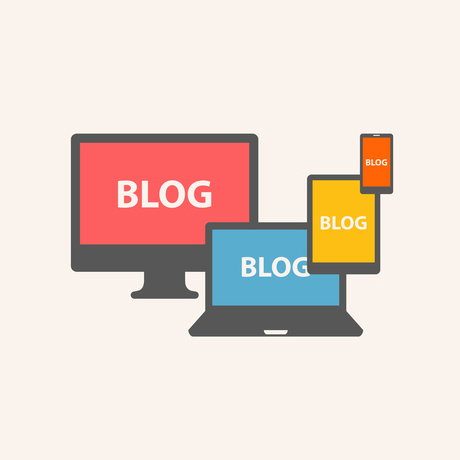 For bloggers concerned about marketing, setting yourself up to be more mobile-friendly is becoming mandatory. Since 2010, Google has included page loading speed as a ranking factor. Last June, Google announced this would be extended to mobile search results, penalizing slow-loading mobile sites, according to searchengineland.com. If your blog isn't ready for mobile users, now is the time to get prepared before Google's updates take full effect.
Use Google's Mobile Website Improvement Checklist
Fortunately, Google developers have provided a checklist for mobile website improvement. Applying this in conjunction with Google Analytics and Webmaster Tools will help you get your site mobile-ready.
Google's checklist focuses on three main areas for mobile readiness:
First, remove design elements that can create frustrating experiences for mobile users. These include distracting pop-ups, features that are inappropriate on the user's device (such as requiring Adobe Flash for iPhone users) and pages that are slow to load or difficult to navigate. Popular pages with poor performance should be high priorities for a mobile makeover.
Second, optimize site usability for both robot crawlers and humans. To make your site friendly to search engines, unblocking CSS and JavaScript elements that are robots.txt disallowed is important. For human users, make your blog easier to use by considering visitors' workflow when designing your navigational structure, and follow other usability best practices such as using large enough and easy-to-read fonts.
Finally, turn your visitors into fans by considering your blog from a mobile, social perspective. Track logged-in behavior across multiple devices to make it easier for visitors to revisit your blog when switching from one device to another. Include tools to help visitors to share your blog with their social media friends.
The Need for Speed
One major goal of following Google's guidelines is making sure your blog loads fast enough for mobile users. Google Page Speed Team Leader Bryan McQuade says the average site takes up to 10 seconds to load on mobile devices, but the typical visitor becomes distracted after one second, creating a negative user experience. You can address this by shopping for the fastest hosting service available, applying Google's checklist and then testing your loading speed. For best results, test your blog on a variety of networks and devices to make sure that, for instance, T-mobile users on a Blackberry enjoy the same user experience as visitors using other services and devices.
Use Responsive Web Design
Responsive Web design is another key to making your blog mobile-ready. Today's mobile traffic comes from a variety of devices using various operating systems and browsers. Internet Explorer, Firefox and Chrome currently dominate the market, with IE11 tripling its market share at the end of last year. Meanwhile, screen sizes range all the way from wearables and smartphones to HDTV screens.
To accommodate this diverse market, blog designers should use queries to collect information about visitor browsers and screen size requirements. They should also build fluid scaling into graphic page elements, using relative proportions instead of absolute units. Make sure your designer is following responsive design principles if you want your blog to be mobile-ready.
Note: Many of the articles on this site include affiliate links that may earn us a commission if you decide to buy the recommended product.
Related Articles