How To Avoid Less Inspirational Moments
For a designer creativity and inspiration are the most important tools. No human being can work for hours at a time with the same efficiency doing multiple tasks; it is a well known fact that some parts of the day turn out better work whiles others less or in the worst cases efficiency is close to zero.
On the other hand clients don't have time to wait for you to regain your inspiration…meet the deadline or you won't receive the money. Because the Universe respects Murphy's rules a designer or developer will always receive more projects at those exact moments when inspiration and creativity are down and out. The natural question that arises is: "How to avoid these moments of less inspiration?"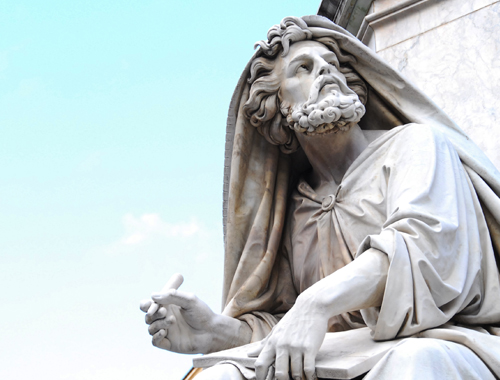 Inspiration is an inner state and thus nobody can claim to posses the key to its improvement or the remedy for its lacking. This post is a sum of tips that were successfully tried out by many freelancers, so there is a great probability that they shall work for you too.
1. Have a positive attitude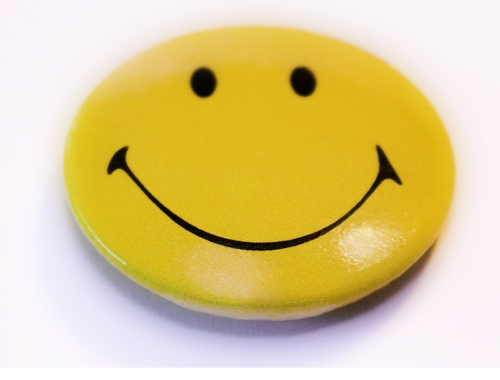 It sounds as a generic piece of advice, but it's scientifically demonstrated that it's true. An optimistic behavior not only avoids less inspirational moments but it builds up a work appetite and this boosts your entire creation process. So don't be sad!
2. Schedule your activity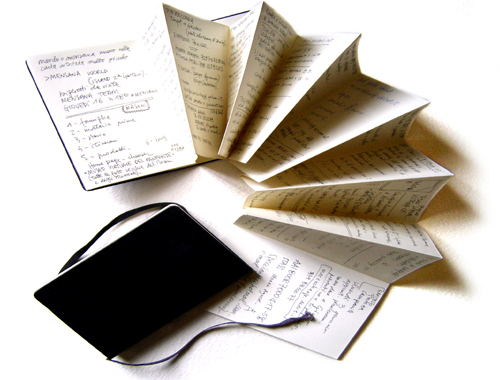 It is not only beneficial for your inspiration, but it is recommended for your career and entire evolution to have a super-well organized way of work. Maybe it sounds a little bit too harsh, but it is quite impossible to become a successful freelancer if you aren't disciplined. Beginners usually don't have a good schedule, but perseveration is the road to perfection.
On the other hand, we are living in a perpetual changing world and it is impossible to only follow your schedule: what are you to do, reject a new project because you scheduled to read a design related book at that moment? Of course, NOT! Try to be flexible, which is also very important, but don't forget your schedule.
3. Diversify your work and projects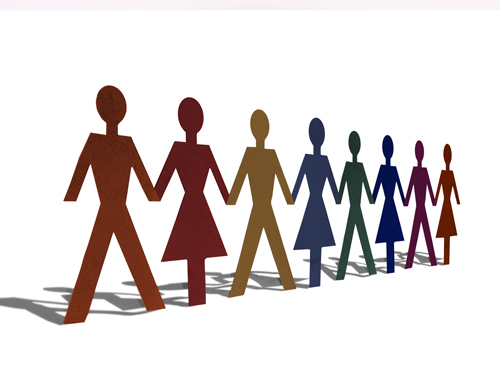 A sure fact that really hurts inspiration is working on grisly projects or projects which are given by very unpleasant clients. Unfortunately the bills are paid by accomplishing all the tasks and projects finished, so it's difficult, from a financial standpoint to give some up and only do those we like.
A solution is to diversify your daily activities – try to combine what you like with what is required. I believe all freelancers have faced "semi-hated" clients or difficult projects, but they handled these and received their payment, so apply rule number one, be optimistic!
4. Read blogs, magazines and articles related to your domain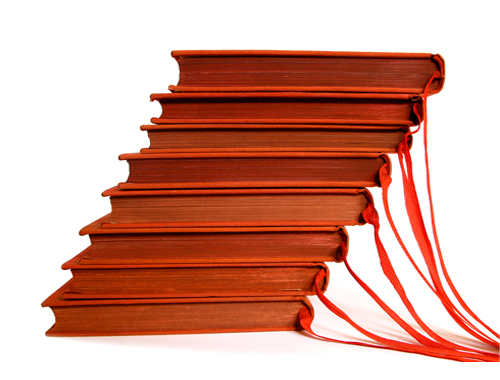 A documented and updated freelancer who is up to date with the latest novelties in his domain has more chances of being hired by well paying clients. Inspiration and experience are interconnected, so never forget to read as much as you can. The Internet is full of blogs that present quality articles, tutorials or rounds-up (as a personal opinion, I believe there are too many blogs related to web design, developing or freelancing). The best opportunity to read and enjoy them is when simply you fell that the energy and inspiration level tend to zero out, this could be considered as an active break. The rounds up on the Internet are covering a large spectrum of fields so it is hard not to find your inspiration while looking at these.
5. Avoid routine by taking small and regular breaks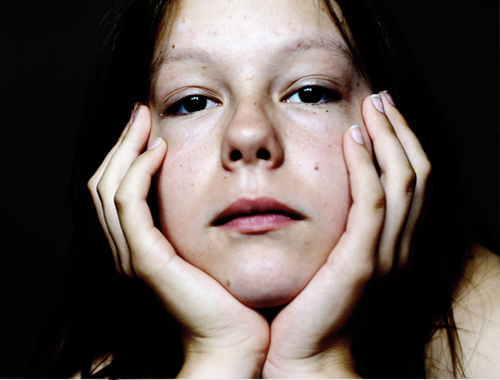 Even though we don't like it, we aren't some sort of perpetual mobile (neither superior will power machines). We are humans and none of us can work efficiently for long periods of time; it's quite normal that after a few hours of constant work to need a walk or everything that implies a departure from the office. I personally tried a similar system which works best for me: I work for maximum 2 hours and after this time, I take an active break of 10-20 minutes and read my latest emails or some rounds up or articles; in this way I avoid monotony and routine, which are the worst enemies of inspiration. Please don't consider it as a piece of advice from a lazy person, but breaks are as important as the work periods.
6. Establish deadlines and check points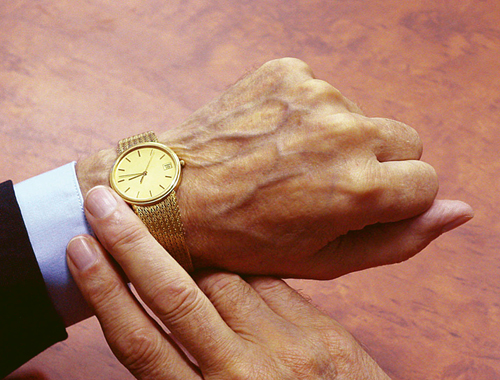 Efficiency can be regarded as a characteristic value of inspiration, it is more than obvious that higher efficiency requires a superior inspiration, so it is easily deduced that someone who quantifies his efficiency could also determine the "level of inspiration". A good method to evaluate ones efficiency is to establish small deadlines or check points, usually one or two per day. This way by respecting these ones has the feeling of fruition and why not, happiness; moreover it is very good to be able to measure your daily work and progress, it really helps in making an objective opinion about your personal evolution.
7.Try to do small changes every day in your work room or office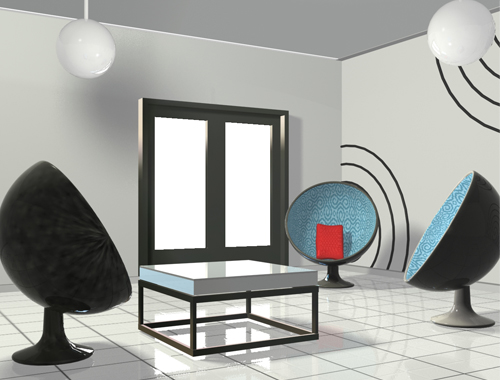 A minor change in the design of my working room has a powerful influence on my state and improves my inspiration, even new wallpapers could bring me new ideas or an optimistic feeling. It would probably be even better to change my office furniture daily or weekly, but, as all people, I am conditioned by financial situation and can't do this. What we should keep in mind is the fact that any changes in the design of a work place have, in most cases, a positive influence.
Forget about your PC!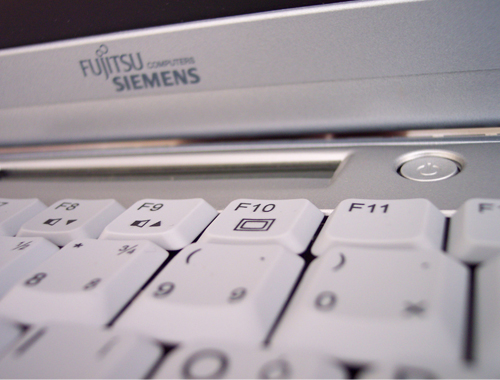 There comes a time when all these tips don't work, when everything you do it is hell…everything is boring and nobody understands you. Nope, you aren't crazy! It is the time when your body and brain ask for some release or a much longer vacation… you should definitely take it! It is better to let all your clients know you are not available and that's that, no more details. Shut down the PC and forget about your phone…you should take your family and go wherever else…farther is better.
It would be great if all of these tips worked for everyone who needs them. I will be grateful if someone shares other tips that really help in avoiding less inspirational moment and don't worry if you are passing through such an unpleasant situation, it is normal, what is abnormal is to not fight against it.
---
Related Articles