Gumball Special Free WordPress Theme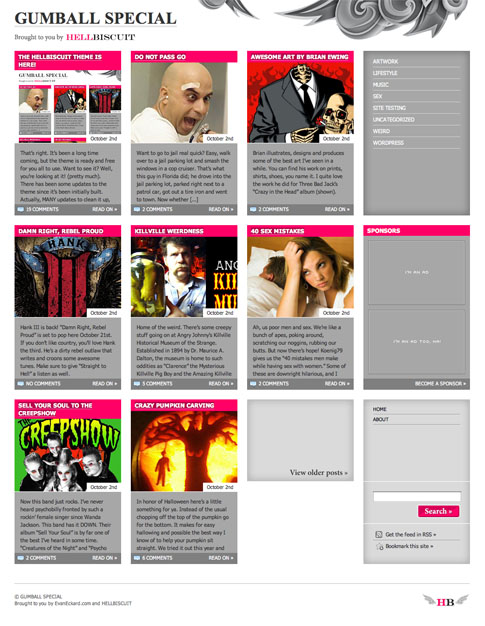 Gumball Special is a free WordPress theme that sports a unique grid layout with continuity of design throughout as the sidebar is actually the far right column of boxes. It comes with Gravatar, custom image fields, and certainly makes an excellent visual impact on your site. As far as free WordPress themes are concerned, Gumball Special is certainly a cut above the rest.
Gumball Special Theme Features
Unique grid layout
Stylish design
Supports Gravatar
Custom image fields
PSDs included
Gumball Special Theme Showcase
Take a quick look at some of the sites from around the web using the free WordPress theme, Gumball Special:
Gumball Special: FREE | Demo & Download
Note: Many of the articles on this site include affiliate links that may earn us a commission if you decide to buy the recommended product.
Related Articles