Google Analytics – Basics for Beginners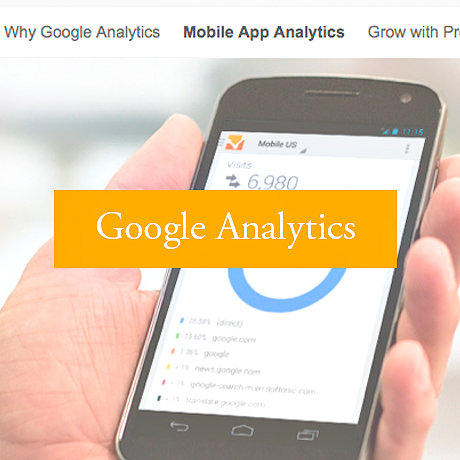 Putting up a website isn't too difficult. There are hundreds of tutorials and guides out there to help you setup your own site in a matter of minutes. What gets a bit confusing, especially if you are a beginner, is when you encounter all these technical terms like analytics, bounce rate, click thru rate, and all the other terms that you need to understand to run and maintain your website. One of the most common terms you'll hear especially if you want to know how well your website is performing is Google Analytics.
Google Analytics is a service offered by Google that generates detailed statistics about a website's traffic and traffic sources and measures conversions and sales. Google Analytics provides powerful digital analytics for anyone with a web presence, large or small. It's one of the most powerful digital analytics solutions available.
Basically, it is a free tool that provides statistics for your blog or website. Essential data from the various activities that occur on your site are gathered, summarized, and compiled in reports – a great source of insight – to help you, the website owner, make better and well-informed business decisions based on user behavior and how such behavior affects your overall website goals.
Basic Things You Need To Know about Google Analytics:
Creating a Google Analytics account is easy. Non-gmail users need to sign up and create an account. Gmail users can sign-in immediately.
Google Analytics essentially collects information and generates detailed stats about visitors (how many, how often, where they came from, how they interact with your website, what they did, when they left the site, what device they used)
Google Analytics tracks advertising campaigns, conversions on banner ads, and other marketing efforts and campaigns
Google Analytics tracks product sales, eCommerce performance, and ROI on marketing campaigns (for eCommerce sites)
Google Analytics helps you monitor your Adwords and Adsense accounts
Basic Terminology You Need To Be Familiar With
Visits. A visit occurs when someone finds your site. Each time someone comes to your site, it counts as 1 visit. The same person can generate many visits if they come to your site many times (if a visitor returns within 30 minutes their visit is counted as part of the original session).
Pageviews. The amount of views a page on your site is getting and how many pages of your blog they viewed during their visit.
Unique visitors. The number of new visitors who found your website
Average time on site. The average time a visitor spent on your site in minutes and seconds
Bounce Rate. The percentage of people who immediately left your site without looking at any other pages. A bounce rate of 100% would mean that everyone who found your site left without clicking anywhere else on your site. Could mean that they did not find what they were looking for or the content did not interest them enough. The lower the bounce rate, the better.
Ways to Install Google Analytics on Your WordPress Site
Google Analytics Plugin. There are several plugins for WordPress. Check out Google Analytics for WordPress by Joost de Valk.
Enable asynchronous Google Analytics tracking. Paste directly in your theme template file
Add via functions.php
Google Analytics is probably one of the most powerful tools available out there to optimize your website. The best part about it is that it's absolutely free. A little sweat equity investment into learning how to maximize all its features will surely help you optimize your marketing efforts on your website and will help reap long-term benefits.
Note: Many of the articles on this site include affiliate links that may earn us a commission if you decide to buy the recommended product.
Related Articles