Go Ahead And Get Personal With PURLS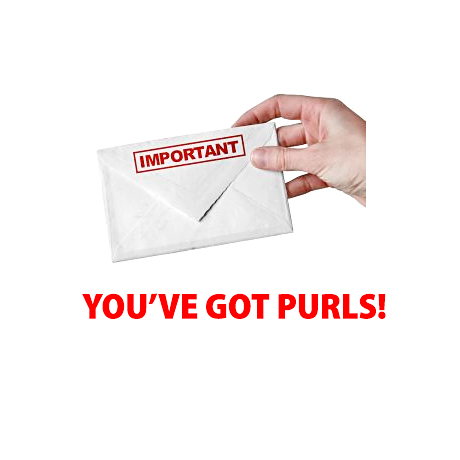 Direct mail is not dead. It just needs a facelift. Direct mail marketing is still very much around and if you have been in the direct mail business wanting to jump into Internet marketing, the good news is that you can have the best of both worlds. One way to do this is by fusing real world advertising with an internet based marketing campaign such as PURL marketing.
PURL Marketing
One of many the ways you can achieve breakthrough results in your marketing efforts is to make your offers more personalized. Creating a personalized URL or PURL for each of your prospective customers is an effective way to do that. A personalized URL or PURL is a unique and personalized Landing Page created especially for each recipient of your direct mail or email marketing campaign.
Benefits of Personalized Marketing using PURLS
more opportunities open where your clients and the people that you would like to be your clients feel as though you are meeting their needs personally
you can easily customize content for each client
people are much more likely to click a link which has their name included and will also be more well disposed to the message you are trying to convey
PURLS make people feel important which helps build brand identity, credibility, and customer loyalty
you gain valuable information and insight about your customers where you can engage them in more relevant and targeted campaigns
you can prequalify prospect lists and deliver a more effective presentation
you can customize, track, and measure marketing efforts and campaign responses in real-time
great potential to be shared or to go viral
From Print to Screen
Offline direct marketing campaigns integrated with online marketing efforts, specifically PURLS, is a powerful way of reaching a wider, targeted demographic while at the same time having access to feedback in real-time. A synergistic campaign using direct mail pieces such as postcards, sales letters, coupons, and other printed marketing materials together with email marketing and personalized landing pages or PURLs can help you reap greater benefits versus using one marketing strategy alone.
Creating an offline and online campaign requires lots of planning, testing, and management. Here are some things to think about:
The objectives and goals need to be clear. Get clients to: buy/download a product, generate a lead.
The direct mail piece or creative needs to be cohesive on all channels. The design, images, and copy need to be consistent from the printed material to the email to the PURL landing page so that the prospect will know that these are all part of the same campaign.
Marketing pieces need to be interesting enough to capture attention and it must also contain content relevant to the recipient.
Not syncing the landing page with the direct mail piece that brought the prospect there is the No.1 destroyer of conversion rates. Make sure that they are synced.
Have you tried syncing your online marketing efforts with your offline campaigns or vice versa? If you have, how successful are they? Share your thoughts. We'd love to hear from you.
Note: Many of the articles on this site include affiliate links that may earn us a commission if you decide to buy the recommended product.
Related Articles